UK Gambling review delayed until May 2022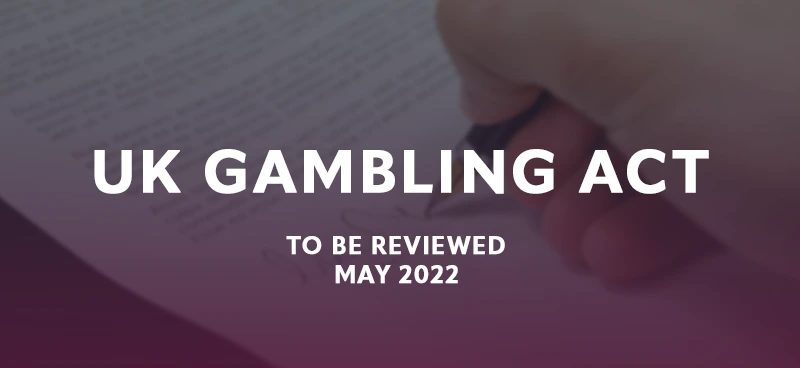 It's reported that the UK Gambling Act Review is delayed to May 2022
According to reports from The Guardian, the review of the gambling industry in the UK is set to be delayed until May 2022. This news comes after the uncertainty of the current Prime Minister, Boris Johnson, who is believed to be supportive of the reform.
Ultimately, this news comes after The Guardian was informed by "three sources with knowledge of the process". The proposals for the gambling reform started in December 2020 by the Department for Digital, Culture, Media and Sport (DCMS) after growing concerns over children's exposure to gambling through advertisements and sponsorships.
Since December 2020
There have been positive amendments to the Gambling Act 2005 such as UK slot restrictions that came into effect October 2021. These include the autospin being banned, online slots cannot be spun any faster than every 2.5 seconds and turbo buttons being banned.
In addition to these, certain sounds and images have been banned that make the player think they've won - when in reality they have just won an equal amount to their bet level.
Alongside these, many within the iGaming industry have been pushing responsible gambling such as Playtech, PayPal, Flutter and Mecca Bingo to name just a few.
"It is time for action," says Harris
The original White Paper was due to be published before the end of 2021 but this was delayed because of a cabinet reshuffle with Chris Philp as the new Gambling Minister.
Carolyn Harris, Chair of the All-Party Parliamentary Group for Gambling Related Harm, reiterated that the current situation in the government is having a negative impact on the review.
"Of course, time must be taken to gather the evidence to ensure the right reforms are put in place, but the gambling review was announced over two years ago," said Harris.
"Every day of delay leads to further gambling-related harm while the industry rakes in profits," added Haris. "The government must not let its own internal problems stand in the way of much-needed reforms for this country – it is time for action."