Chris Philp appointed as UK Gambling Minister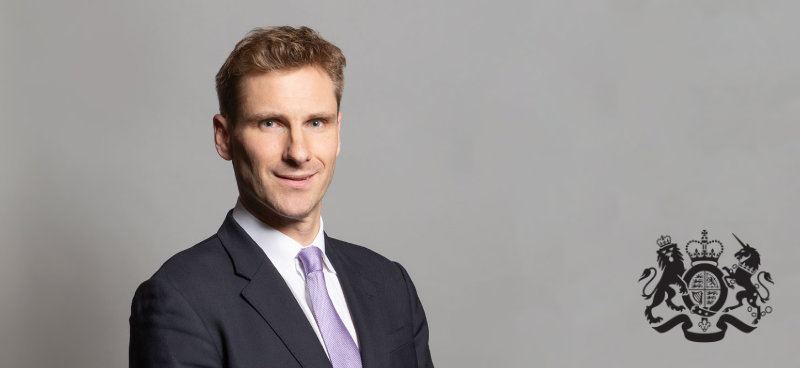 John Whittingdale replaced by Chris Philp as UK Gambling Minister
The UK Government has reshuffled its cabinet with Chris Philp appointed as the new gambling minister in the latest change. Appointed by Prime Minister Boris Johnson, Philp replaces John Whittingdale who was dismissed from the role last week and Philp is expected to oversee the 2005 Gambling Act Review.
Philp is a backbench MP who has campaigned for stricter regulation of fixed-odds betting terminals (also known as FOBTs) so it's expected to he will take a more hardline approach to the overhaul of the Gambling Act 2005 Review than previous ministers.
First steps for Philp
The Review of the Gambling Act 2005 launched last year with a call for evidence and a white paper is set to be published later this year highlighting the next steps. Philp's first act includes commenting on the independent report of BetIndex which found that the Gambling Commission was too slow in its regulation and should've further scrutinised the operator to stop it from escalating.
"I'm extremely conscious of how devastating the collapse of Football Index has been on its many customers, which is why we moved quickly to launch this independent review," said Philp. "We have been clear that we must learn lessons to make sure a situation like this does not happen again. I'm encouraged to see the Gambling Commission and the FCA are taking concrete steps on an action plan on how they will better work together."
He further added: "We will ensure that the findings from this review feed directly into our ongoing Gambling Act Review which is looking at ways we can improve regulation of the gambling industry."
"A talented and extremely capable minister," says BGC
"On behalf of the 119,000 people whose jobs are supported by BGC members, I welcome Chris Philp as the new minister responsible for gambling," said chief executive of the Betting and Gaming Council (BGC) Michael Dugher. "He comes to the brief with an excellent reputation as a talented and extremely capable minister."
Dugher commented on the progress so far on the white paper and that he's sure "the government will not wish to lose momentum" and that the evidence-led approach is vitally important in making the review accurate and correct.
He added: "I look forward to working with Chris in the months ahead as the BGC continues to drive big changes and higher standards on safer gambling, ensuring we get the balance right between protecting the vulnerable while ensuring that the millions who enjoy a flutter safely and responsibly have the freedom to do so."
We at No Wagering, are committed to promoting safe and responsible gambling. For additional information, check out our responsible gambling page.