Responsible Gambling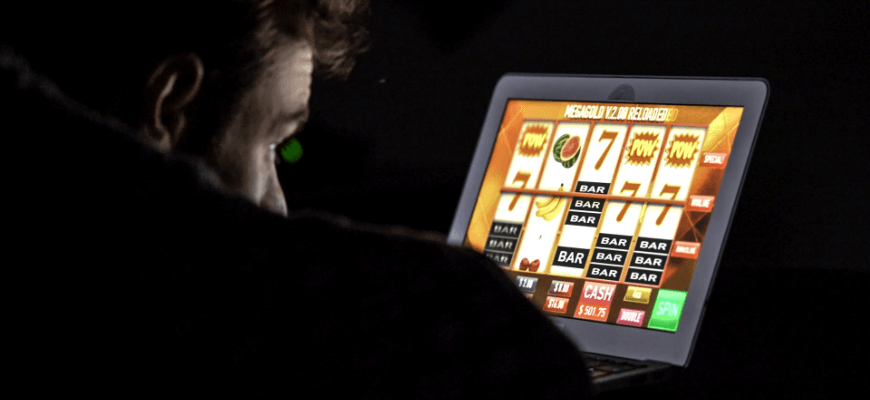 Here at No Wagering we're passionate about advocating fair casinos and bonuses with no wagering requirements, however we're equally as enthusiastic about promoting safe and responsible gambling.
Advancements in technology over the years have meant that everyone now has quick and convenient access to any form of entertainment they wish to consume, which includes gambling. Therefore it can be easy to lose track of how much time we spend playing our favourite online casino games.
Gambling can be a lot of fun, especially when things are going our way and we're winning. However, moderation is key, and it's absolutely vital that we all keep a check on how much time and money we're spending on it.
In order to give players the tools they need to stay safe whilst playing online we've put together this page on responsible gambling that looks at how you can stay in control and spot the signs of problem gambling. We'll also point you in the right direction of where you can go for help and who to turn to for advice on finances and debt, should you feel you or someone else you know needs it.
Remember, it's easy to fall into bad habits. There's no shame in seeking help when required.
Our top tips for responsible gambling
Set a deposit limit upon sign-up
All responsible casinos should have a setting that allows you to set a deposit limit either when you first sign up, or at a later date. This allows you to specify a set amount of money you're willing to play with over a certain time period, which could be daily, weekly or monthly.
Deposit limits can be decreased on request straight away, however, requests to increase deposit limits will only be actioned after 24-hours, giving you time to decide whether doing so really is the best course of action.
Set a time limit before your session
Most casinos will allow you to set a time limit, meaning that you can only gamble for a period of time that you're comfortable with. It can be easy to lose track of time and how much you're spending, especially when things are seemingly going well. Setting a time limit will prevent time running away from you.
Enable the reality check feature
The reality check feature is a feature that's often enabled automatically by operators, but may need to be turned on manually in some cases. Having this active will periodically pause any game you're playing and remind you how long you've been playing for, and in some cases how much money you've won or lost. It can often serve as a good reminder of when might be a good time to cash out.
Opt out of marketing / promotional communications
One of the realities of signing up to an online casino is that unless you opt out you'll likely be sent a lot of communications by email, text and even post. Operators often send exclusive deals and offers that could tempt you into playing and spending money when you weren't initially planning to.
You can opt out of marketing and promotional communications at any time, but if you know you could be tempted by it, it's best to opt out upon signing up.
Activate a cooling off period for a short break
Most casinos allow players to activate a cooling off period. If you feel as if your gambling is getting excessive and you wish to step away for a while, you can lock yourself out of your account for a short period of time between 24 hours and a week.
This should give you enough time to make an informed decision as to whether you want to continue gambling. It will prevent you potentially chasing a losing streak and spending more money than you can afford to lose, or if you're in profit, prevent you from continuing playing with your winnings at a time that would be wise to stop and cash out.
Activate a temporary suspension for a long break
More effective than a cooling off period, a temporary suspension would see you locked out of your account for a longer period of time, of anywhere between 1 and 3 months. You would not be able to access your account until the time is up.
Maybe you're saving up for something, or are trying to limit outgoings. A temporary suspension could be a good idea if you regularly spend money gambling that could be better spent elsewhere.
Self-exclude if you feel things getting out of control
If you find that your gambling could be getting out of control it may be time to self-exclude yourself from the casino altogether. Doing so will block you from playing at that casino for any time between 6 months and 5 years.
It should be noted however that self-excluding from one casino will still allow you to play at other online casinos, so you should also self-exclude from any others you have an account with.
For even more protection, we also recommend signing up to one of the problem gambling tools listed below such as Gamstop or Gamban which will block you from playing at all UK-licensed casinos regardless of whether you have an account with them or not.
Spotting the signs of problem gambling
Gambling addiction is a form of impulse-control disorder in which players struggle with their urges to gamble, even though they know that gambling could hurt themselves or those around them.
There are a number of signs to look out for that might well indicate that your gambling habit is getting out of control. If any of the below resonate with you then it may be time to take a break from gambling or stop altogether and seek help.
Spending more than you can afford
Neglecting responsibilities in order to gamble
Lying about the extent of your gambling habits
Hiding your gambling habits altogether
Feeling the need to gamble higher stakes in order to enjoy it
Chasing losses with larger stakes
Borrowing money to gamble
Feeling anxious, irritable or depressed about your gambling habits
Signs someone you know may be struggling with problem gambling
Have a friend or family member you believe may be struggling with their gambling habits? There are a number of telltale signs that could indicate they're grappling with addiction.
They're always struggling for or asking for money
They're secretive about spending more time alone
There are noticable changes in their personality
Organisations that can help with problem gambling
If you feel that your gambling is getting out of control and think that you could benefit from someone to talk to there are a number of discreet, confidential services available to players in the United Kingdom that can offer impartial help and guidance.
Gamblers Anonymous
Gamblers Anonymous is a worldwide organisation that has been around since 1957. Those struggling with problem gambling or addiction can attend weekly GA meetings in practically every town and city in the United Kingdom, or around the world.
Website: www.gamblersanonymous.org.uk
Email: [email protected]
Phone: 0330 094 0322 (National) / 07771 427 429 (North-East) / 07974 668 999 (North-West) / (028) 7135 1329 (Ulster)
Be Gamble Aware
Be Gamble Aware offers free, confidential help for anyone who is worried about their or someone else's gambling. They also offer a 24/7 live chat service.
Website: www.begambleaware.org
Phone: 0808 8020 133
Game Care
GamCare is the UK's leading provider of free information, advice and support for anyone affected by problem gambling. You can speak to an advisor over the phone or via live chat, or if you wish, you can speak to other like-minded people on their chatroom and forum.
Website: www.gamcare.org.uk
Email: [email protected]
Phone: 0808 8020 133 / 020 7801 7000
Gambling Therapy
Gambling Therapy is a global service offering free practical advice and emotional support to anyone affected by problem gambling.
Website: www.gamblingtherapy.org
Email: [email protected]
Gordon Moody Association
The Gordon Moody Association offers unique and intensive residential treatment programmes across the United Kingdom for those suffering from serious gambling addiction.
Website: www.gordonmoody.org.uk
Phone: 01384 241292
Big Deal
BigDeal was set up to support young people and help them find information and support related to gambling, either for themselves or someone they care about.
Website: www.bigdeal.org.uk
Phone: 0808 8020 133
Tools that can help stop problem gambling
If you're looking to completely put a halt to your gambling then there are tools that can assist in blocking you from playing or signing up to online casinos altogether. UK players can make use of several helpful self-exclusion tools that can block you from every UK-licensed casino at once.
GAMSTOP
GAMSTOP is a free online self-exclusion tool that prevents players from using gambling websites and apps by companies licensed in Great Britain for a period of your choosing.
Website: www.gamstop.co.uk
GamBlock
GamBlock is a sophisticated paid-for product that has been around since 2000. It blocks all access to new gambling sites, apps and software on set-devices, and is automatically updated on a regular basis to block new sites.
Website: www.gamblock.com
Gamban
Gamban is an easy-to-use and incredibly affordable mobile app that blocks users access to all online gambling sites, apps and cryptocurrency and trading sites.
Website: www.gamban.com
Self-exclusion.co.uk
Self-exclusion.co.uk allows players to self-exclude from all physical betting shops in the United Kingdom at once, regardless of brand or operator.
Website: self-exclusion.co.uk
Phone: 0800 294 2060
Organisations that can offer support with gambling debt
The pressure of racking up debts from gambling online can be enormous and more often than not it can feel near impossible to open up to someone and admit that you need help. Thankfully there are a number of discreet and compassionate organisations out there that offer support and advice to those that are struggling with debt.
Citizens Advice
Citizens advice is a network of charities that offer confidential advice online, over the phone and in person for free on a number of issues including debt and money worries as a result of problem gambling.
Website: https://www.citizensadvice.org.uk/debt-and-money/gambling-problems/get-help-with-gambling-problems/
Phone: 03444 111 444 (England) / 03444 77 20 20 (Wales)
Step Change
Step Change offers people free and impartial advice to help with debt problems.
Website: www.stepchange.org
Phone: 0800 138 1111
Debt Advice Foundation
Debt Advice Foundation is a registered national debt advice and education charity offering free, confidential support and advice to anyone worried about loans, credit and debt.
Website: www.debtadvicefoundation.org
Phone: 0800 043 40 50
Protecting minors from gambling harm
Children often use their parents' phones, tablets and laptops. Because of this there's always the opportunity they may find their way onto your gambling accounts if you're not careful enough. There are a number of things you can do to ensure that your children are not affected by gambling harm:-
Ensure your debit card is kept well out of reach and that your bank details are not written down somewhere they can be easily obtained.
Don't save bookmarks or passwords to your favourite online casinos or use auto-fill on shared devices.
Don't gamble around children at all, nor should you allow them to watch you bet.
Install website blocking software, such as NetNanny, which allows you to control and block access to gambling websites both on PC and mobile.
Educate your children about the legality and dangers of underage gambling.