Celebrity Chef Gordon Ramsay reportedly set to launch online slots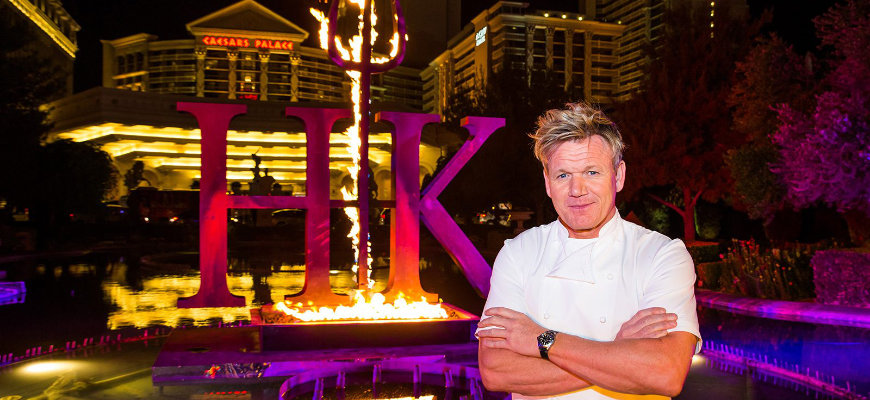 Could the celeb chef switch from kitchen to casino?
Arguably one of the strangest stories to emerge early on in 2020... It seems that celebrity chef Gordon Ramsay could well be set to launch his own series of online slots in the not so distant future.
According to a report from The Sun newspaper, the much-loved, sweary chef has applied to the UK Intellectual Property Office with a trademark application that specifically mentions computer programs for playing casino, gambling and betting games.
The curious trademark also makes reference to a website for online gambling, gambling services in the nature of online slot machines and lottery services... So it does seem like there could well be something on the way.
Who will Ramsay join in releasing a themed slot game?
It's expected that if he is to release a slot game it would be themed around his famous television series and casino-based restaurant chain, Hell's Kitchen.
Of course, Gordon Ramsay would not be the first celebrity to lend their name to an online slot game.
If you've read our article ranking the top 5 music themed slot games then you'll have spotted legendary artists such as Michael Jackson and Jimi Hendrix who have both had slots licensed in their name, whilst in November 2019 the Prince of Darkness Ozzy Osbourne released his own online slot game.
Perhaps we've inspired you to have a spin or two on some of the very best themed slot games? If so why not check out some of the best online casinos below that play host to a number of these fantastic officially licensed titles.