Casino points, loyalty schemes and rewards: A complete guide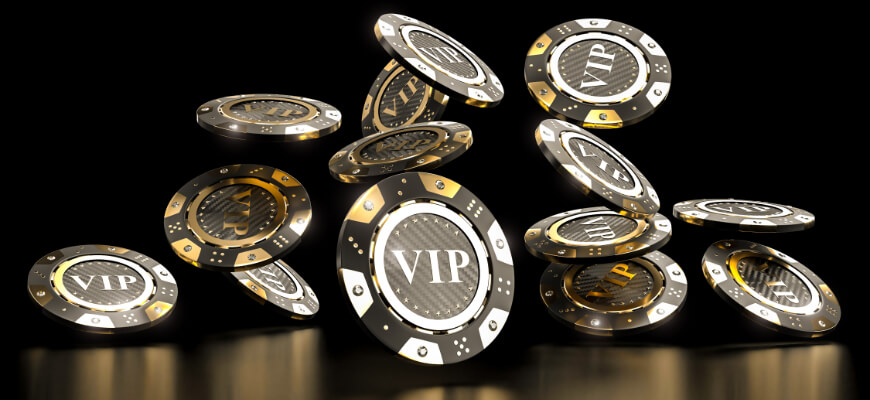 How players can reap additional rewards at their favourite online casinos
There are a multitude of approaches and methods that some of the best online casinos use to entice a player to deposit their money and play with them rather than a competitor.
Having a fair, lucrative and high-quality loyalty and reward scheme is something players should always put towards the top of their list when identifying somewhere new to play... After all if you're going to give your custom to one operator then it's only fair you should be rewarded for your loyalty.
Loyalty schemes at online casinos
Traditionally, loyalty schemes don't tend to vary too much from casino to casino, they all look to give back generously in the hope of earning repeat custom, although as the casino landscape has become more and more crowded operators have found that they are having to do more and offer to stand out from the crowd.
Usually loyalty schemes see players gradually work their way towards bigger and better rewards, the more you play the more you can expect to be given by the casino themselves. Getting the best rewards isn't something that can be achieved overnight, but rather something you'll earn over time.
Three types of loyalty bonus have always been most prevalent in online casinos, these are loyalty levels, casino points and cashback. Both are a great way to reward players, however they differ somewhat and it's well worth knowing the difference between the two before you pick which casino you want to play at based on their loyalty and reward schemes.
Loyalty Levels
Loyalty levels are incredibly common at most online casinos, you'll find that for every single bet you place you'll earn a small amount of experience that goes towards filling an experience bar.
Once that experience bar has been completely filled the player will go up a level, doing so will unlock new and exclusive rewards such as deposit bonuses and free spins.
As players progress further up the tiers they'll find that the value of the bonuses are considerably more valuable, once the player reaches the final levels of the loyalty scheme they'll often be invited to be part of the casinos VIP programme.
Most conscientious casinos will allow players to retain their loyalty level even after a period of inactivity, so once a loyalty level is earned, it's earned for life, however this does not usually apply to top tier VIP programmes.
Casino Points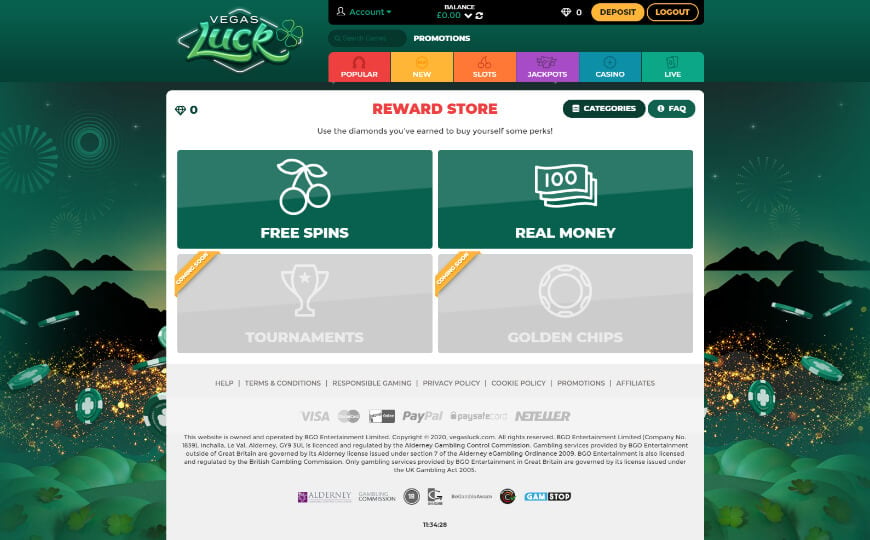 The other common form of loyalty scheme found at many online casinos are casino points, points are accumulated for doing certain actions whilst playing online.
These actions could be as simple as logging in on a regular basis, or it could be for depositing a certain amount of money into your account... That said, points are most commonly accumulated by wagering a set amount of money (For example wagering £10 will earn you a single point).
Casino points can then be converted into a number of different things such as entry into tournaments, free spins, no deposit no wagering bonuses and real money.
Cashback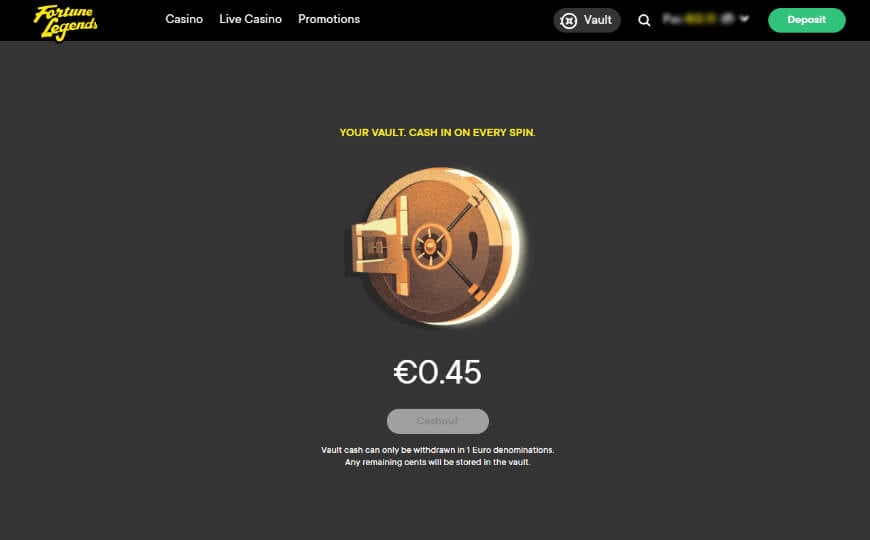 Cashback offers are a fantastic way to keep players loyal to a brand and work a treat in getting players to feel more comfortable betting online.
It's said the casino cashback is akin to placing an insurance policy on your overall betting due to the fact you're receiving a fairly generous percentage of your losses back.
There are several different ways casinos might offer cashback to a player, with one of the most popular methods being when players receive a small percentage of their bet back immediately and placed into a pot that can be re-bet at a later date.
Many casinos choose to return a percentage of a players losses at the end of a week, meaning that even if the player has had a particularly spell they're still going to be rewarded for the time and money they've invested.
It's worth noting that players should always read the terms and conditions associate with cashback offers as more often than not players can only claim cashback on a certain game, for example slots.
The best casinos offering cashback:-
Which casino loyalty scheme is better?
All three of these loyalty schemes have their merits and it really is difficult to pick between them. Essentially it all depends on how you like to bet... However, in many cases you needn't worry about making a decision regarding which one to choose and many no wagering casinos offer both loyalty levels, cashback AND casino points.
VIP loyalty schemes
As mentioned further up the article, once you reach a specific point with your chosen online casino you may well be invited to join their VIP loyalty scheme, if the casino does not operate a level system you may be invited to join the VIP scheme if you are playing frequently and spending enough to qualify.
Usually casino VIP membership will allow you the services of your own personal VIP manager who will look after all of your needs whilst playing online, you'll find yourself inundated with new and exclusive benefits including:
Exclusive reload bonuses
Promotions tailored to your own play preferences
High value bonuses
Cash back bonuses
HIgher deposit and withdrawal limits
Faster withdrawal times
Higher Casino Point conversion rates
Special gifts and freebies on birthdays / anniversaries
Complimentary gifts, event tickets and holidays
Which casino offer the best loyalty scheme?
All of the casinos you'll find on NoWagering have fantastic loyalty schemes that ensure players are suitably rewarded for staying true to their chosen brand.
However, we've picked three of our favourites that you should think about trying for yourself!
Volt Casino
Volt Casino operates both a loyalty level and casino points scheme which work hand in hand. As players spin the reels they receive both experience which goes towards an overall experience bar and they collect Volt Points which can be used to buy rewards such as wager-free spins and real money.
What really makes this loyalty scheme stand out for us is the fact that players receive mystery rewards as they gain experience, even before reaching a new level.
Vegas Luck
Vegas Luck offers players an excellent casino points system that sees every £10 spent rewarded with a diamond. These diamonds can be redeemed for real money and free spins on popular slot games such as Gonzo's Quest, Dead or Alive and Starburst.
Trada Casino
Trada Casino has the Trada Casino Exclusive Club that sees players earn reward points as they climb a VIP ladder. Each time a player reaches the next rung of the ladder they're given a major bonus such as bonus cash, 25 or 50 free spins etc.
Try these casinos loyalty schemes:-