Guaranteed rewards for playing live roulette at Grosvenor Casino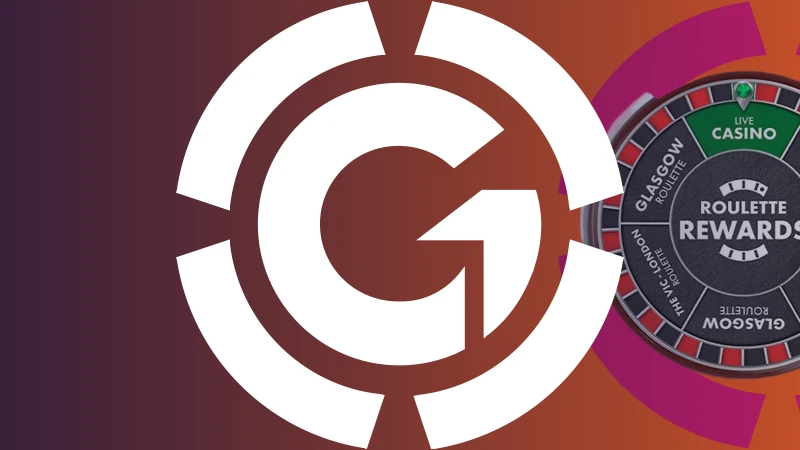 One of the nation's most recognisable casinos just got even better. Grosvenor Casino is now offering players a guaranteed win on their Roulette Rewards wheel, with a free daily spin when you stake £25 or more on live roulette.
Until further notice, players at Grosvenor have the chance to earn a free spin on the wheel when they bet £25 on Live & Direct, with a choice of three live roulette games to choose from. Try your luck on Glasgow Roulette, The Vic London Roulette or Nottingham Roulette, streaming live from physical Grosvenor casinos in each location, and you'll be immediately rewarded with your free spin on the wheel.
Billed as a 'daily thrill' for Grosvenor players, it's yet another reason to sign up for an account with Grosvenor Casino online, so you can get the action Live & Direct to your living room.
Live & Direct
Live & Direct is an innovative live casino concept from Grosvenor, that puts you at the casino table. The game unfolds directly from Grosvenor Casino locations, where you play in real-time at the same table as venue players.
Play on your mobile on the go, and you can join in the action as if you were there in person—perfect for those who prefer a live playing experience. The closest thing you can get to real-life play, Live & Direct makes for a more exciting roulette session than your typical live casino experience. And with the rewards wheel waiting for those who meet the qualifying criteria by staking £25 in a day, the allure of a guaranteed extra bonus makes this an even sweeter prospect.
How the promo works
Taking part in the Roulette Rewards promotion couldn't be simpler. Register your account with Grosvenor Casino if you haven't already, and log-in to start playing. Choose one of the three qualifying Live & Direct roulette tables, and stake £25 on the game. The next day, you'll be able to spin Roulette Rewards for a guaranteed win—every spin wins, with some incredible bonuses up for grabs.
The prizes on offer are a live casino bonus, a Glasgow roulette bonus, a Sheffield roulette bonus, a Nottingham roulette bonus, and The Vic roulette bonus. Spin the wheel once the day after you've staked the qualifying £25 to reveal your prize—it's active from 14:00-23:59 the day following your qualifying stake.
When prizes are awarded, you need to click ACCEPT to claim what you've won. This means accepting the bonus terms and conditions, which are generally pretty fair for this promotion. However, you should still read the terms and conditions first to make sure you understand the benefits and limitations of the promotion.
The value of the bonuses are determined at random, so there's no telling how much you could win. Get lucky, and you could be on your way to an impressive added extra, just for taking part in live roulette at Grosvenor.
Terms and Conditions
As with all promotions, terms and conditions apply to this offer. You need to be an Eligible Player to take part—that is, a player who is resident in Scotland, England, Northern Ireland or Wales, 18+ at the time of entry, and you need to be able to see the promotion within the 'Promos' section of your account.
All prizes come with wagering restrictions attached, which must be met within 72 hours of the date the bonus is added to your account. Bonuses can be found within the 'Bonuses' section of your Grosvenor account, and you've got 24 hours to claim the bonus from the time it is awarded. Withdrawing funds before you've met the wagering requirements will forfeit any remaining bonus balance, so always be sure to satisfy your bonus before attempting to withdraw to cash.
Wagering comes in at 1x, which is reasonable, though some games will have a lower contribution to wagering than others. Full details of how this breaks down can be seen in the terms and conditions for this promotion, as set out on the Roulette Reward promo page.
All bonuses are subject to the standard terms and conditions of Grosvenor Casino, as well as general bonus terms and conditions. It's also a good idea to give these a read so you know the rules of engagement.
Play for Guaranteed Rewards at Grosvenor
Roulette Rewards is expected to run for the foreseeable future, giving you a chance to pick up one of these incredible bonuses every day. With a bit of luck, you'll be winning at the roulette table and also taking home your guaranteed win from the Rewards Wheel.
Open to all eligible players the day after they meet the staking criteria, it's a chance to pick up some decent casino bonuses with low wagering—simply for taking part.