Should 1% RET levy apply to the National Lottery? The BGC thinks so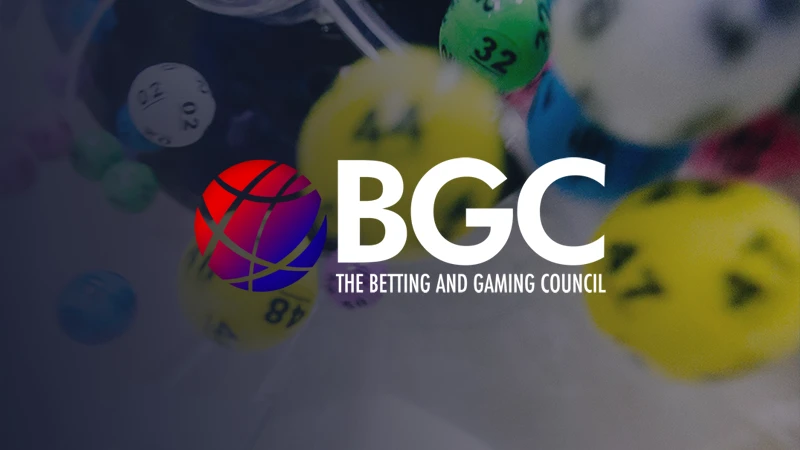 As the ever-tightening screw of UK gambling regulation turns, the latest government proposals for a mandatory 1% levy on operators has been put out for consultation. Known as the RET levy (research, education, treatment), raising funds to address gambling harms, the levy is forecast to raise £100 million from licensed operators each year.

According to government proposals, a mandatory 1% of revenue would be payable to the Gambling Commission. It would replace the current scheme, which sees operators contributing voluntarily – some barely nominally. Funds collected would be used for research, education and treatment services around problem gambling, with the government aiming to ensure the gambling industry contributes more to tackle gambling harms. The Government has clearly identified gambling harms as something to address – only a few months ago the NHS announced the opening of 7 new gambling clinics.

The proposed levy would come in at 1% for online gambling operators, with bricks-and-mortar betting shops and casinos expected to pay 0.4%. Secretary of State for Digital, Culture, Media and Sport, Lucy Frazer, said the measures would protect those most vulnerable to gambling harms.
"We are taking the next step in our plan to protect those most at risk of gambling harm with a new levy on gambling operators to pay for treatment and research."
"All gambling operators will be required to pay their fair share. This consultation is an opportunity for the industry, clinicians, those who have experienced gambling harm and the wider public to have their say on how the proposed gambling operator levy should work."
"The introduction of this levy will strengthen the safety net and help deliver our long-term plan to help build stronger communities while allowing millions of people to continue to gamble safely."
Should the proposals come into effect, there would be a dramatic change to how the industry funds these programmes. To their credit, some licensed operators already contribute heavily to treatment and education programmes, and support a number of charities and third-sector organisations working on gambling harms.

With these proposals currently out for consultation, views from industry groups, most notably the Betting and Gaming Council, which lobbies on behalf of the regulated gambling sector, are cautiously supportive of the plans.
The industry responds
A spokesperson for the BGC said they broadly welcomed the new proposals, noting that the gambling industry had already been the chief financier of RET in gambling harms for decades.

However, they noted that the levy should apply equally to all operators, including the National Lottery, which would be excluded under current proposals.
"BGC members pledged £100m over four years to fund Research, Education and Treatment (RET) services to help prevent gambling-related harm and tackle problem gambling, which is paid through a unique voluntary levy scheme. They have gone further and will have donated £110m by March 2024, helping to protect the vital work of third sector RET providers."
"The BGC supports a new mandatory levy – indeed we proposed this to the Government ahead of the White Paper. Our industry has been the majority funder of RET for over 20 years. However, we believe it should apply to all operators including the National Lottery, without affecting good causes, who are not immune to having problem gamblers gamble with their products like scratch cards and instant win games."
Should the National Lottery pay?
On the face of things, it seems reasonable that the National Lottery should be included in any proposed levy. At the moment, the National Lottery is regulated differently to other gambling products, with a single licence issued by the Gambling Commission to an operator to run the service.

Established by statute, the National Lottery aims to raise funds for charitable causes, so some may consider that they are already pulling their weight. But that doesn't mean it is free from specific moral obligations to the industry from which they enjoy generating their revenue.

If gambling harms are to be attributed to gambling operators, then the same must hold true with the National Lottery, which is, for all intents and purposes, a gambling product or provider. As the BGC notes, particular offerings like scratch cards and instant win games can fuel gambling harms as much as other forms of gambling, and it would seem right that the National Lottery would be included in these proposals.

The BGC also spoke in favour of a sliding scale for the levy, which would better protect independent betting shops struggling to recover in the aftermath of lockdowns and associated government restrictions, noting that they already bear higher costs than online operators, such as rent and rates.
"It must also be applied on a sliding scale, with smaller percentage contributions from land-based operators, including independent betting shops on our high streets that have struggled to recover after the pandemic and incur disproportionately higher fixed costs."
With proposals currently out for consultation, and ultimately en route to the statute books, the BGC hopes the government will listen to considered industry views in shaping the eventual policy direction.