Safer Gambling Week 2022 smashes social media record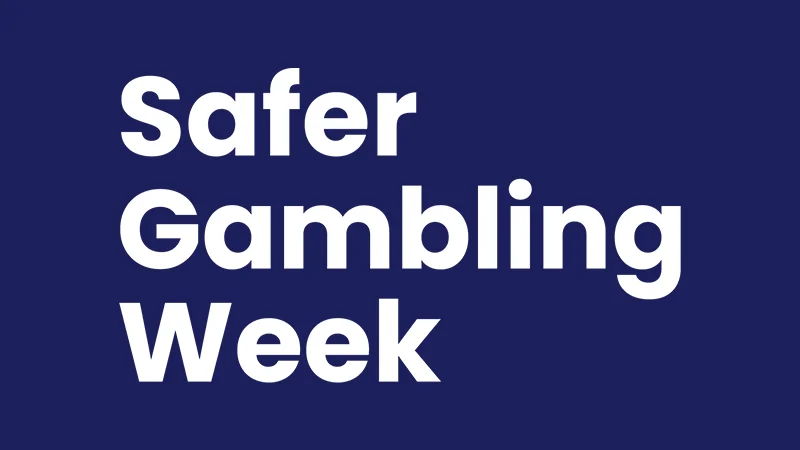 The biggest event in gambling has proved to be a success
From the 17th until the 23rd of October 2022, the gambling industry worked to promote Safer Gambling Week. This focused on informing players on how to gamble responsibly as well as all of the tools and resources available to help.
The campaign itself was organised by the Betting and Gaming Council (BGC), BACTA (British Amusement Catering Trade Association) and the Bingo Association. Safer Gambling Week aimed to spark a nationwide conversation about responsible gambling and the campaign has been a huge success.
Nearly 30 million impressions on social media
According to data released following the event, Safer Gambling Week broke previous records held by the campaign. There was a 21% increase in impressions on social media sites such as Twitter, Facebook and Instagram compared to 2021.
The BGC announced: "Safer Gambling Week 2022 has smashed previous social media records, generating nearly 30 million impressions on Twitter, Facebook and Instagram."
The campaign, which ran for its fifth year, saw tens of thousands of visits to the official Safer Gambling website. This is incredible news as the website offers support and information to people about safer gambling tools.
Support for Safer Gambling Week
In addition to the success on social media, multiple senior MPs supported the event. Supporters included gambling minister Damian Collins MP and Shadow Gambling Minister Alex Davis Jones MP.
However, it wasn't just politicians who showcased their support for the event. Multiple sporting figures backed the campaign with former football manager Harry Redknapp and former Celtic strike John Hartson recording safer betting videos.
What was the focus of Safer Gambling Week 2022?
To summarise, this year's message was focused on three different areas of discussion. Firstly, Safer Gambling Week aimed to talk about responsible gambling and inform players of the questions and behaviours to look out for.
In addition to this, the week aimed to take action to showcase all the safer gambling tools available all year round. Finally, Safer Gambling Week worked to promote all the sources of advice and support out there.
"Is about showcasing safer gambling tools," says BGC
Michael Dugher, Chief Executive of the BGC and one of the leading forces behind Safer Gambling Week, said: "We know that at 0.2 per cent, rates of problem gambling have fallen and are low by international comparisons, which is welcome news, but Safer Gambling Week is further evidence of the regulated industry's determination to keep raising standards."
"Safer Gambling Week is about showcasing safer gambling tools - like time-outs and deposit limits - that exist in the regulated industry to ensure that the millions of people who enjoy a regular flutter continue to do so in a safe and responsible environment."
"An opportunity to highlight what the gambling sector does all year round," says BACTA
John White, Chief Executive of BACTA, said: "SG Week provides an opportunity to highlight what the gambling sector does all year round to ensure customers can enjoy their recreational wagering safe in the knowledge that operators are there for them and their peers if things start to get out of control."
Andrew Rhodes, Chief Executive of the Gambling Commission, said: "Any opportunity to shine a national spotlight on the importance of gambling safely and securely is important."
"Safer Gambling Week provides that platform but also gives an additional chance for operators to collaborate and share best practices around how they protect their customers. The safety of customers should be at the heart of each and every decision operators make."
Throughout the week, online sites and land-based venues within the gambling industry promoted safer gambling through posters, social media campaigns and banners across sites.
Each year, the campaign gets bigger and bigger with no telling what will happen for Safer Gambling Week 2023. Safer Gambling Week is just one of the ways that the industry promotes responsible gambling, but the message continues on across the year.