Safer Gambling Week 2022 launches new website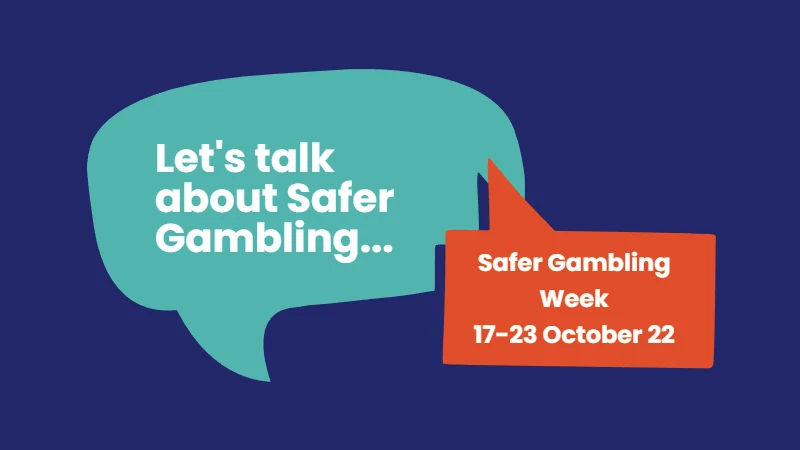 The new website for Safer Gambling Week has launched
Safer Gambling Week 2021 was a huge success and the Betting and Gaming Council (BGC) has announced that Safer Gambling Week 2022 will build on last year's record-breaking success.
The organisers behind Safer Gambling Week 2022 have even launched a brand-new website for the week highlighting all the tools and support available for players.
What is Safer Gambling Week?
Safer Gambling Week 2022 runs from the 17th of October until the 23rd of October 2022 and is a cross-industry initiative to promote safer gambling in the United Kingdom and Ireland.
It's an annual campaign to promote safer gambling with the support of a wide range of partners from the iGaming industry.
What to expect for 2022
This annual event aims to stimulate conversations around safer gambling but mainly to drive awareness of:
Let's Talk - How to approach gambling safely (questions to ask and behaviours to consider)
Take Action - The tools that are available to help players gamble safely all year round
Get Support - Sources of further advice and support
Bingo clubs, bookmakers, casinos and gaming operators come together with the support of gambling charities to get everyone talking about gambling and raise awareness of where people can find help.
Commitment to safer gambling
The campaign may focus on a week of events, but the commitment to safer gambling happens all year round. This happens every day with a wide range of safer gambling apps, tools and initiatives available.
Safer Gambling Week is just one of the ways that the iGaming industry tries to promote responsible gambling. Anyone needing advice with responsible gambling should check out the Safer Gambling Week website here for more information.