NetEnt working on creating Street Fighter ll slot game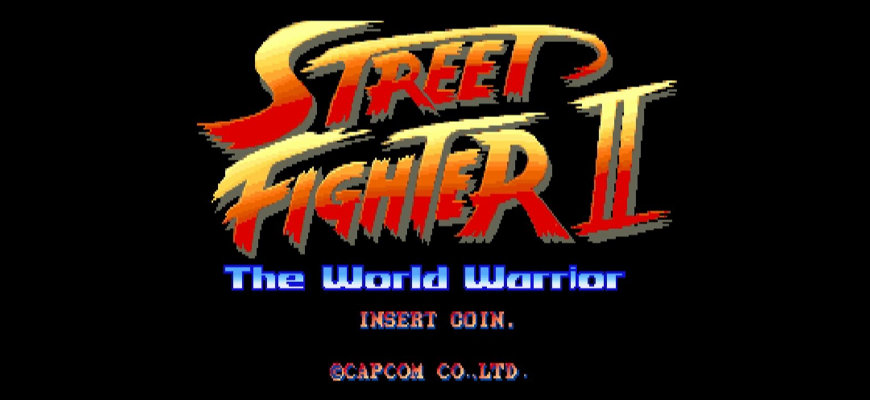 Classic Capcom fighting game set to return to our screens in slot form this May
UPDATE: Street Fighter II has now been released, reviewed and is available to play now.
It only seems like yesterday that the kings of online slots development NetEnt announced to the world that they were releasing a Gordon Ramsay slot game...Well, they've only gone and one-upped themselves by releasing Street Fighter II: The World Warrior Slot.
This time NetEnt have announced they'll be recreating the iconic 1991 arcade classic Street Fighter ll for avid slot game fans in May 2020!
30 years at the top for true pop culture icon
Street Fighter ll is recognised worldwide as one of the greatest and best-selling games to ever hit arcades and homes. The series has spawned multiple sequels with the NetEnt release (Street Fighter™ II: The World Warrior Slot) being the first non-video game licensed Street Fighter property to come out this decade.
The series has enjoyed such popularity that multiple different Street Fighter movies have been released, whilst in the music industry, famous artists such as Nicki Minaj, Kanye West, Drake and Dizzee Rascal have either sampled or referenced the famous video game.
What can we expect from Street Fighter™ II: The World Warrior Slot
Whilst we don't have too many details about this exciting slot release, such as whether it will feature any free spins, or if any no wagering casino will host this title, we can tell you which fighters will feature!
You can expect to see the legendary Ryu as well as Ken, E. Honda, Guile, Chun-Li, Blanka, Zangief and Dhalsim. This slot game will also have boss fights versus Balrog, Vega, Sagat and M. Bison in what we assume will be bonus features.
NetEnt have also confirmed that Street Fighter II's graphics, soundtrack and animations, as well as its gameplay, will be reflected as true to the original game as possible which makes this release even more exciting!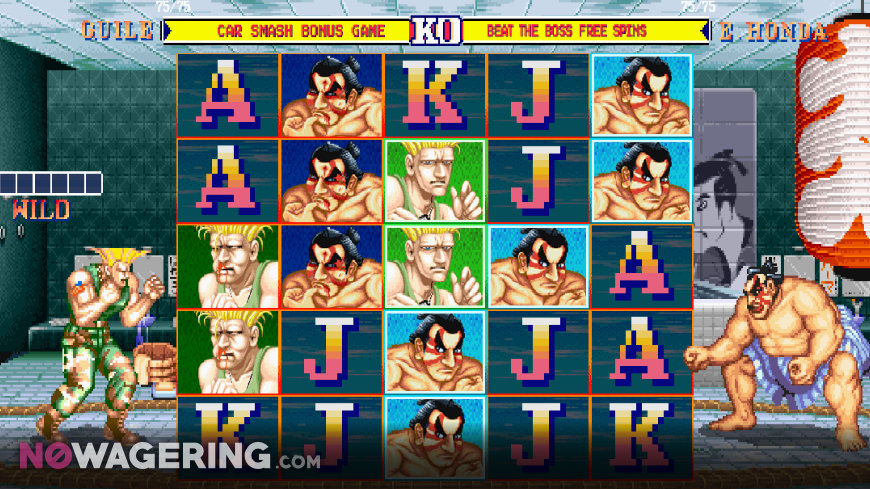 Name: Street Fighter II: The World Warrior Slot
Developer: NetEnt
Reels: 5
RTP: 96.06%
Max payout: 7,000x stake
Theme: Gaming
Volatility: Medium-High
Released: May 2020
"Immensely proud to be working with such an iconic franchise"
Bryan Upton, Director of Games at NetEnt said: "The release of Street Fighter II: The World Warrior took the arcade world by storm in the early nineties and today it is widely considered as the ultimate classic video game that continues to entertain fans almost 30 years later.
"At NetEnt, we strive to deliver content that – much like Street Fighter – raises the bar in what is possible in gaming and we are immensely proud to be working with such an iconic franchise especially something in tune with the retro trends right now. It is a dream come true to work on brands like these. Street Fighter II really allows us to bring something new and innovative to the market that no one else can."