Germany's €1 stake limits blamed for rise in black market access – should the UK be worried?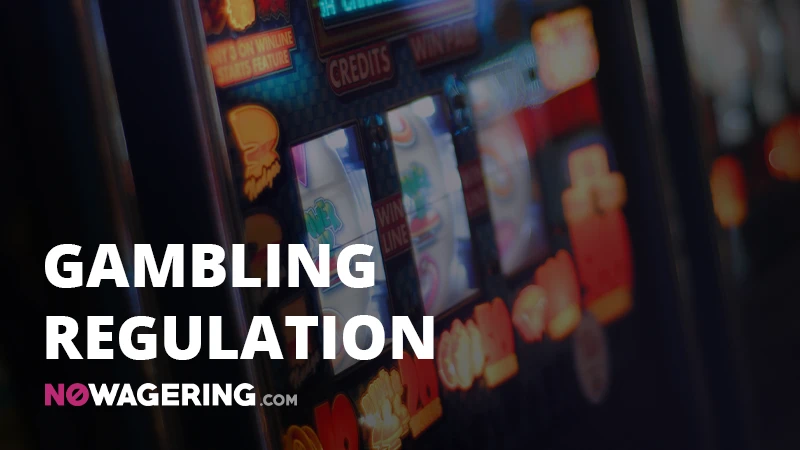 With gambling regulation very much back in the spotlight, industry representatives are sounding alarm bells. Increasingly restrictive policies, plus proposals outlined in the UK government's new white paper, are applying more pressures on the regulated industry – which some fear could ultimately drive gamblers into the clutches of the black market.

The impact of this is being felt acutely in Germany, where the regulatory picture is ahead of the UK on the same trajectory. Attendees at Behörden Spiegel's Bundeskonferenz zum Glücksspielwesen said there was already a tangible effect with players being driven to the black market. It's estimated that as much as 80% of slots play is now occurring offshore since €1 stake limits and a host of other restrictions were introduced.

So with the UK preparing to follow suit in ratcheting up gambling legislation, what lessons are there to be learned from Germany?
The German experience
The Bundeskonferenz heard from Sam Brown, CEO of Rootz, a local licence holder, who identified a clear correlation between stronger regulation and illegal gambling. Before the impact of recent legislative treaty changes in 2021, Rootz reported gross annual revenue of €141 per player against an average deposit of €350.

By August of this year, with the treaty changes in full swing, deposits had declined to €150 average per head, with a gross revenue of just €73. Brown suggested that only 10% of their customer base survived the transfer from unregulated to the regulated market – but the rest "haven't stopped gambling and found another hobby."

According to Brown, frustrated that regulators have gone too far, deposit limits, staking limits, and other strict measures are having a big detrimental impact on the numbers choosing to stick around in the regulated market.

While acknowledging that problem gambling was bad for business, Brown said it was operators, rather than regulators, who held all the data. He even pointed to the UK industry as a model, where operators are more open about their role in protecting players from gambling harms.
An uneven playing field
The highly regulated nature of gambling sites in Germany has also created opportunities for easy, lucrative business in the illegal sector. Individual slot games need to be certified by the GGL, which currently has a backlog awaiting approval, delaying the launch of new slots with legal operators.

These encumbrances don't affect black market operators, who can roll out games at speed – often the same games, from the same developers, marketed through unlicensed rather than licensed brands.

This has created a direct incentive for operators to avoid the regulated sector altogether, thereby circumventing the German authorities. And it's looking like players prefer this.
Notes of caution for the UK
The UK regulated sector works fairly well in its current format, with figures from the Betting and Gaming Council suggesting only 2.2% of gamblers are using illegal, unlicensed operators in the UK. Yet according to Sam Brown of Rootz, the equivalent percentage for slots play in Germany is 80% – a worrying 8 in 10 players choosing illegal, unregulated routes.

The distinction between the regulatory positions in both countries is clear. The UK remains, for the time being at least, a far more liberal market for operators and players. Compared to Germany, the freedoms currently in place mean the regulated sector remains the best choice. From within it, issues such as problem gambling, transparency and integrity can be governed effectively.

But if regulation goes too far – to the point of hampering player experience – the lesson from Germany is that players may turn increasingly to the illegal sector.

In fairness, this is a view the Betting and Gaming Council has long been espousing and one that even earned criticism from lawmakers ahead of their representations to a UK parliamentary select committee earlier this year. Yet it seems undeniable. based on the German experience, that legislation has had this effect.

Ultimately, Sam Brown is right in the view that operators hold the key to tackling problem gambling. While the aims of government and regulators are noble, arguably they aren't best placed to tackle problems, lacking as they are in the data and direct customer access necessary to make a real difference.

While the case for protecting vulnerable players is a strong one, it's important the government doesn't go too far down the road of regulation to the detriment of the regulated sector – if only for fear of empowering an unregulated, less safe, market to flourish.