£2 slot stake limits - help or hindrance?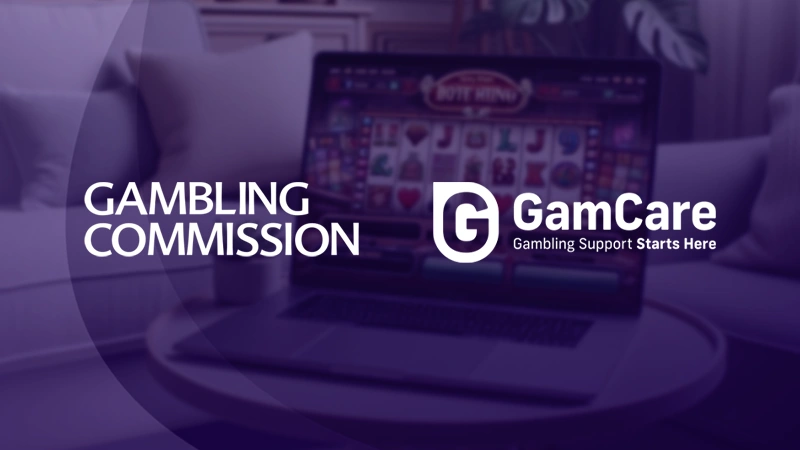 The UK Gambling White Paper published in April 2023 laid out the Gambling Commission's plan of action for, amongst other things, tackling problem gambling, in the first major legislative overhaul since the 2005 Gambling Act. However, perhaps unsurprisingly, some of the proposals have been met with resistance.
Suggested methods for curbing problematic gambling include implementing protective measures such as affordability checks, a system which requires indicators of harm to be promptly addressed, and most controversially, stake limits on slots. Ongoing discussions between the UKGC and other parties are hoping to nail down the specifics of the latter.
Specifically, the White Paper states that a stake limit should help "to structurally limit the risks of harmful play including large losses, binge play, and loss chasing".
The proposed limit
As outlined in the 268-page White Paper, the proposed limits would likely peg the maximum stake for over 25s at £15 per spin, and at just £2 per spin for those aged between 18 and 24.
To some players, this may all sound fine and well, but to the higher-rollers out there, these numbers are oppressive and restricting. Making things worse, there's potential for these limits to be reduced even further, depending on the outcome of the consultations.
This point has been recently highlighted by GamCare as they debated a £2 limit being introduced across the board. Here at No Wagering, we're all in favour of doing everything possible to eliminate problematic gambling behaviour, but such a sweeping rule seems like a bridge too far.
Pushing players away
It has also been suggested that stake limits could have an adverse effect, particularly on those with existing problem gambling habits, pushing them towards unregulated and black-market casinos. This is something the UKGC vehemently opposes with the regulator continuing to rebuff such claims—whether outlined as an argument against stake limits, financial checks or any of the other new proposals.
However, the industry's main lobby group, the Betting and Gaming Council, feels such disregard for this counterargument is ill-advised and the threat of pushing players offshore to unregulated markets is all too real.
Forcing players to access sites with little or no responsible gambling tools in place indeed feels illogical and should be avoided at all costs. The rise in unregulated gambling site usage in Germany recently suggests the Gambling Commission should think long and hard about introducing limits and at what level they get set.
Stake limits for young players
Many of the points outlined in the White Paper specifically relate to younger people, calling for laws to go further to protect at-risk age groups, namely players aged 18-24. Regarding restrictions for this "particularly vulnerable cohort", the White Paper mentions three options:
A £2 per spin maximum limit.
A £4 per spin maximum limit.
No specific maximum limit, but alternative measures which force operators to consider the age of a customer as a risk factor, and implement appropriate limitations on a case-by-case basis.
Bad habits can last a lifetime, so, if stake limits are necessarily to be put into place, then tighter restrictions to protect younger players seem reasonable. However, the details released so far seem to suggest the conversation has leapt to the most extreme of the three options with little consideration for the others.
Stake limit limitations and alternatives
Critics of the White Paper and the proposed stake limits make several valid points.
Firstly, it seems unreasonable to treat everybody in the same way. Around half of UK adults gamble, and the vast majority are not problem gamblers. It could be argued that a more player-centric case-by-case approach would be fairer.
Secondly, there already exist numerous responsible gambling tools, and these may be more effective than stake limits for many players. Other measures such as loss limits, which have been implemented by some operators, raise the question of whether stake limits are needed at all.
Additionally, other research into problem gambling suggests problem gambling doesn't actually have that much to do with money. This may sound counterintuitive but, to an extent, problematic slot playing may be a form of escapism, an attempt to distract from an unpleasant reality. If this is true then problem players would get their kicks no matter the stake. However, the wealth of evidence for this is not overwhelming, so more research is likely necessary.
Whilst slots are an established favourite of problem players, critics have also claimed that the specific targeting of slots is unfair. There are plenty of other games where large amounts can be lost yet these are not subject to potential stake limits.
The implications of stake limits are evidently not all as clear cut as they might at first seem, and the UKGC has the unenviable task of navigating these murky waters.
What about the non-problem gamblers?
UK government data estimates problem gamblers at just 0.5% of the population – a figure that has remained relatively consistent since 2012. The same research also identified and classified 3.8% of the population as gambling at 'elevated risks'.
Problematic gambling doesn't affect everyone, and the majority of people who would be impacted by a stake limit are already perfectly capable of gambling responsibly. This perspective may not be the most compassionate one, but it is central to the ongoing debate.
There's no denying that bad habits, such as loss-chasing and impulsive betting, are more likely to form among more vulnerable individuals and can have a negative effect on that individual's quality of life.
The real question, therefore, is of how much interference is acceptable, and which preventative measures can be put in place without impeding player freedom. Striking the right balance between freedom and protection seems like a daunting task, but, in its decisions, the UKGC should be careful not to overlook the majority.
Deadline extension
In September, it came to light that an error in data had led to the problem gambling rate for 16–24-year-olds being cited as 1.5%, when this in fact only applies to men.
The actual figure is a less alarming 0.8%, causing the deadline for the current stake limit consultations to be pushed back by two weeks, to allow time for adjustments to be made.
It seems unlikely that this new figure will have any significant impact on the outcome of the consultations. After all, any amount of problem gambling in under-18s is alarming. This 'hiccup', however, does not inspire confidence in the decision-makers.
Conclusion
It's important to note that, as discussions are still underway, nothing is set in stone, but it's beginning to look like a slot stake limit will be put in place in the not-too-distant future.
While it's clear the Gambling Commission is working hard to protect vulnerable players and keep problem gambling to an absolute minimum, the stake limit approach clearly has some undeniable drawbacks.
What's crucial is that everyone gets a chance to present their case and that the wellbeing of vulnerable individuals is not overlooked, but treated with logic, rationality and realism.
Nobody can be certain how significant the effect of a stake limit on problem gambling will be, and it's likely to be quite some time before enough data exists to provide a real idea of its efficacy.