Gamstop reveals 28% increase in registrations in 2021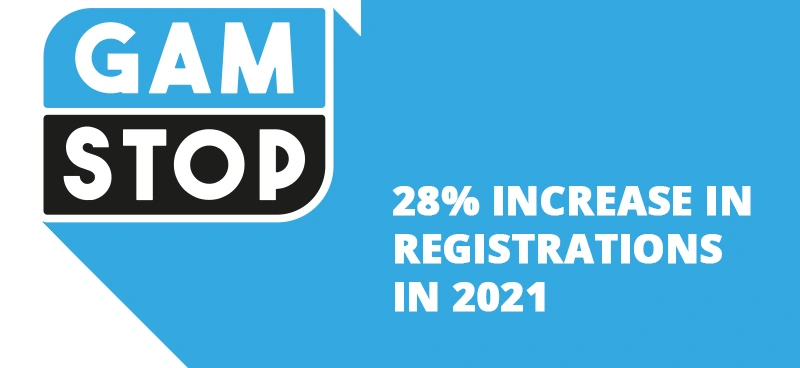 Gamstop's annual review has released some interesting statistics
The annual review from Gamstop reveals that there were more than 257,000 new registrants at the end of 2021 and that they have experienced a 28% increase in total registrations between 2020 and 2021.
Gamstop is an online self-exclusion tool that helps players control their online gambling and is free for anyone within the United Kingdom and Northern Ireland.
50% of registrants select maximum exclusion period
According to the review, there was a 25% spike in registrations in the first six months of the year compared to the same period in 2020. There was also a 32% increase for the second half.
Apparently, men make up 70% of registrations while women make up 30%. 43% of registrations come from those aged between 25 to 34.
The results also showed that 50% of registrants in 2021 selected the maximum exclusion period of five years whilst 24% choose one year and 26% opted for six months.
"High throughout 2021," says Gamstop
Gamstop CEO Fiona Palmer said: "Registrations have remained high throughout 2021. While it is hard to gauge how associated this is to the pandemic, what is clear is that self-exclusion is an increasingly important tool for those who wish to remove the temptation of online gambling.
"We are very lucky to have many committed partners who work hard to raise awareness of the GAMSTOP service, and I want to place on record our thanks to all of them. We will continue to work hard to ensure that people have access to the tools that are essential to their recovery."