GamCare highlights need for self-exclusion scheme with cryptocurrency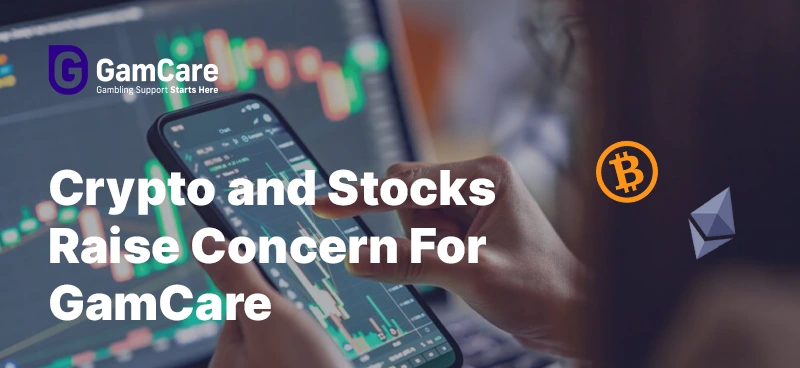 Cryptocurrency and stocks are a growing concern for GamCare
There is a growing concern at GamCare over the risks to consumers from high-risking trading and investing with cryptocurrencies. Today, GamCare announced its own suggestions on how to better protect those at risk.
The biggest suggestion coming from GamCare is that there should be a self-exclusion scheme for stock and cryptocurrency traders to prevent harm to those at risk.
GamCare is dedicated to helping anyone with any issues relating to gambling harm with a £250K grant for female focused research only announced a few months ago.
Already becoming an issue
Ultimately, this announcement comes straight from GamCare's own website. They recognised that many people will invest without harm but there is an increasing concern for the small amount that is at risk.
GamCare goes on further to mention that they've experienced people calling through the National Gambling Helpline discussing their own issues with trading leading to financial difficulties and mental health issues.
A deeper look into trading
To further understand the issue and look for a solution, GamCare brought banks, investment platforms, the debt advice sector, gambling businesses, and gambling support services together to workshop through to find a solution.
In addition to the self-exclusion scheme, people in the workshop suggested that trading and investment platforms should have tools or strategies in place to protect vulnerable customers and raise awareness of high-risk trading.
Self-exclusion could offer some protection
Raminto Diliso, one of the leaders of GamCare's Gambling Related Financial Harm (GRFH) programme, said: "Through the insights from our workshop and experience of those with lived experience of trading harms, we believe that all relevant sectors – banks, financial services providers and debt advice organisations – could take an active role in supporting those affected by trading harms."
Diliso added: "To tackle trading harms, and ideally prevent harm before it happens, tools such as a self-exclusion scheme could offer some protection to consumers and our service users."
Cryptocurrency has had rapid growth
The CEO of GAMSTOP, Fiona Palma, commented: "The area of cryptocurrency trading especially has experienced rapid growth and, with that, potential harm. "
She stated: "We would be happy to discuss the area of self-exclusion with the FCA and other organisations working in this sector."
Share a lot in common with gambling
Jack Symons, the CEO of Gamban, said: "Many of these products (CFDs, binary options, crypto, etc) share a lot in common with gambling platforms; there's no barrier to entry, they encourage over-trading and possess game-like characteristics."
He concluded: "Helpline Advisors explained how helpful it would be to have something they could offer to callers desperately trying to avoid these quasi-gambling products, which made us realise adding these platforms would be beneficial both to the product and the collaborative strength of the TalkBanStop campaign.