Gambling education accreditation to be offered to UK schools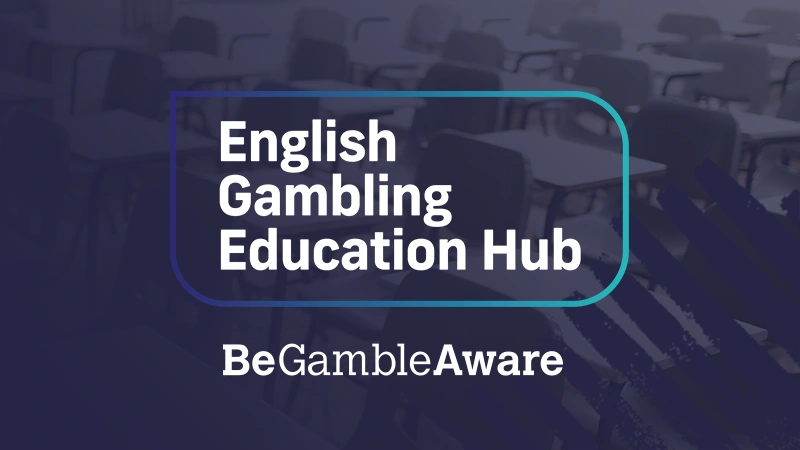 In the ongoing effort to curb problem gambling in Britain, preventative measures to help young people are being explored extensively.
Initiatives include the introduction of the English Gambling Education Hub (EGEH) portal, a new youth gambling resource which looks to protect future generations through education about responsible gambling.
Background
In 2022, GambleAware, the independent gambling support charity, commissioned the EGEH to improve and expand its services.
The move came in response to a UKGC report which found nearly a third of 11 to 16-year-olds had spent their own money gambling in the preceding year and that 0.9% were technically classed as problem gamblers, despite being below the legal gambling age.
These findings prompted GambleAware to take additional measures and invest in resources designed to reduce gambling harm among young people. This comes in addition to the recent BGC initiative around gambling advertising and young people and additional funding for the NHS.
A GamCare spokesperson outlined how the EGEH is positioned to provide assistance.
"EGEH is uniquely placed to understand the true scale of gambling harm. [...] We know professionals need clear, consistent and non-judgemental information to effectively support young people."
The EGEH
The EGEH is a collaboration between 7 gambling support organisations led by GambleAware. They met earlier this year to hear recommendations from experts in various sectors including mental health, local authorities and education, as well as young people themselves. The central issues were identified, and a general approach to reducing gambling-related harm in young people was agreed upon.
In addition to Gamcare, partners include Aquarius, ARA, Beacon Counselling Trust, NECA, Ygam and Breakeven­. The EGEH also works closely with its Welsh and Scottish counterparts.
It is hoped that the newly formed EGEH portal and educational resources, which officially went live at the end of October, will help to prevent individuals from becoming problem gamblers later in life.
Regarding the efficacy of the EGEH's approach, Anna Hargrave of GambleAware sees education as key:
"Early intervention and prevention programmes, such as these education hubs are vital to keeping people safe from gambling harm."
Similarly, Ygam's Kyle Riding reiterated the necessity for offering targeted info to youngsters:
"Education plays a vital role in preventing gambling harms. As online gambling is now part of the statutory RSE curriculum in schools, it is vital that youth organisations have a convenient place to access consistent information and informed resources to help them to effectively safeguard their children and young people."
The new resource
The new initiative, which is currently an optional part of the curriculum, aims to provide schools with the means to educate young people on such matters as gambling-related harm. In addition, they plan to provide interventions where necessary and a support structure for young people who may be struggling with gambling.
A principal development is the new school accreditation. Schools can apply for the EGEH's Gambling Education Quality Mark, which recognises a school's commitment to preventing gambling-related harm.
The Quality Mark is free for schools to claim, but they are required to attend and complete a Young People's Gambling Harm Prevention Programme (YPGHPP) workshop and meet the EGEH's 16 key criteria to earn it.
Similarly, Ygam offers a Quality Assurance Support Package, which assists organisations in delivering high-quality, fact-based education on the potential harms of irresponsible gambling behaviours.
To coincide with its launch, and to raise further awareness, the EGEH is also hosting a filmmaking competition for young people. The winning concept will be professionally produced and screened in schools across the country.
These add-ons to the existing school curriculum are already available, and it's hoped that a large number of schools and colleges will take up the offer.
Safeguarding the future
Considering the fact that almost half of UK adults enjoy gambling, it stands to reason that acquiring the EGEH's Gambling Education Quality Mark may one day become a mandatory part of the school curriculum. However, the Hub is still in its infancy, so this seems unlikely to happen in the immediate future.
We fully support the new initiatives, and hope they are successful in reducing the number of 'problem' and 'at risk' gamblers in the future, whilst also promoting healthy, responsible approaches for those who want to gamble.