Win a share of £13,250 with 1p bingo at Ladbrokes this autumn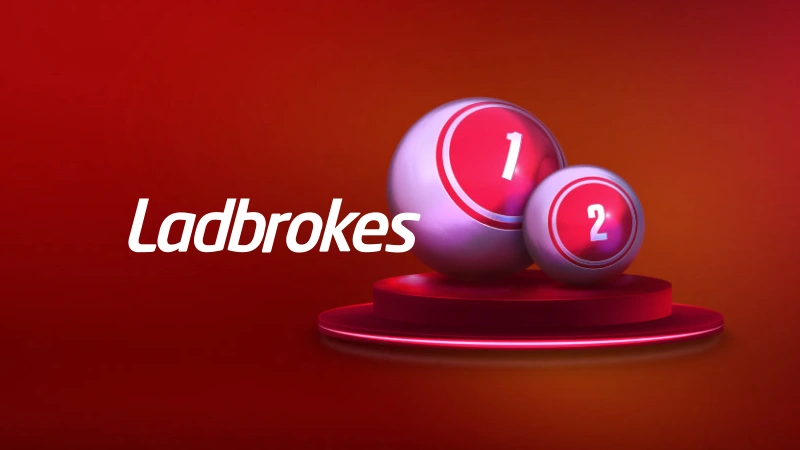 Ladbrokes is giving players the chance to win a share of an impressive £13,250 prize pool this autumn for just 1p, in their Penny Bingo game.
Get a ticket for Penny Bingo games in The Attic, and you could be in with a chance of winning – with wins paid on 1-line, 2-lines and for a full house. There's £500 to be won in each game, and £13,250 daily throughout each promotion. All you have to do to be in with a chance is buy a ticket and be there.
The penny games will run from Friday to Sunday on the last weekend in October and November, with prizes just waiting to be won by some lucky players. So long as you're a qualifying Ladbrokes account holder, you can be in with a shot of walking away with a prize, from just 1p per ticket.
How it works
Playing Penny Bingo for your chance to win couldn't be simpler. You need to have a Ladbrokes account to enter, so you'll need to register if you haven't already. Simply head on over to The Attic on the Ladbrokes site for the last weekend of the month in either October or November, and buy your tickets for games between 11:11 and 23:56 on Friday, Saturday or Sunday.
Purchase anything from a single ticket for 1p, up to a maximum of 120 tickets for any game. The prize pool resets daily, and there's up to £500 in prize funds to be won on any individual game—the £13,250 is an accumulation of all the prize pots, which vary depending on the game you're playing. If your numbers are drawn, you'll win from 1-line, 2-lines and a full house for the maximum win.
Terms and conditions apply to the promotion, but there's nothing out of the ordinary. While the T&Cs are worthy of further examination, there are no nasty surprises with this straightforward chance to win decent prizes from just 1p entry.
The prizes
Different games during the promotion period have different levels of prizes on offer.
At its lowest, there's the £50 game, which pays £9.69 for 1-line, £14.54 for 2-lines, and £20.77 for a full house
The £70 game pays £12.92, £19.38 and £27.69
The £120 game pays out £23.69, £35.54 and £50.77
The second highest value game, at £150 prize pot pays out £25.85 for 1-line, £38.77 for 2-lines and £55.38 for a full house
Finally, the big money £500 game rewards at £96.92, £145.38 and £207.69
The game rolls on twice for the £70-£150 games, rolling on 5 times for the £500 game for 5 chances to win in each round. There's also a roll on prize of £5 for the £50, £70 and £120 games, which jumps to £10 in the £150 and £500 games.
Note that in the case of multiple winners, prizes are split equally. While entry is just 1p, players can buy up to 120 tickets for each game, so you can also look at buying more tickets for entry if you fancy a crack at one of these prizes.
Any prizes you win from the promotion are paid immediately to your cash balance and can be withdrawn immediately—there are no wagering requirements in play here, just straight-up wins you can withdraw at any time.
How to take part
Taking part in the Penny Bingo promo at Ladbrokes couldn't be easier. It all takes place in The Attic, one of the bingo rooms at Ladbrokes, which you can access from your account. With the promo only running on the last weekends in October and November, there are limited chances to take part. The first game starts at 11:11 on each Friday and runs through to the 23:56 game on the Sunday night.
Head over to The Attic before the start of the game, buy your 1p tickets and you'll be set and ready for your chance to win across these games.
Take part in multiple games per day throughout the promotional period for more chances to win from your 1p tickets. Remember though that there is a maximum of 120 entries per game.
Take advantage of the Penny Bingo promotion at Ladbrokes this autumn, and see if you can win a share of the prize fund. It should be fun for bingo fans as well as the more casual player – something extra for customers to enjoy and chance their luck with over autumn.