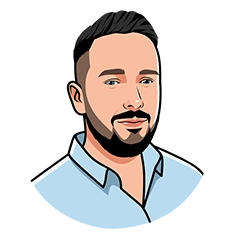 Ross Timmins
Website Manager
Ross joined the team in 2020 to support Pavlos in his pursuit of creating a fairer and more transparent gambling industry. He has a keen eye for detail and ensures that the website is in good order, looking its best and up to date with the latest no wagering offers.
Ross is passionate about SEO and creating the best user experience, spending his time researching the latest trends and developing solutions to challenge the status quo.
Through an innovative approach and due diligence, Ross prides himself on not only improving the website for its users but enhancing the standards set within the gambling industry itself.
Ross hasn't published anything recently as they're very busy working on other things.