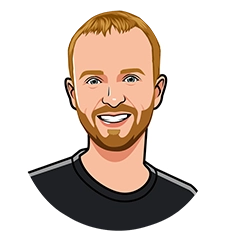 Alex Phelan
Designer
Knowing the value of good design, Alex particularly enjoys slots and casinos that push the boundaries of creativity while maintaining a positive user experience. In addition to spotting visually appealing user interfaces, Alex also looks for casinos that offer a seamless and enjoyable slot experience.
Alex stays current with the latest trends and technologies in the slot industry, ensuring that he is always on top of captivating and relevant design. Overall, his expertise in design and thorough approach to reviews help players find the best casinos.
Alex hasn't published anything recently as they're very busy working on other things.