Partnership sees Videoslots add Red Tiger hourly jackpots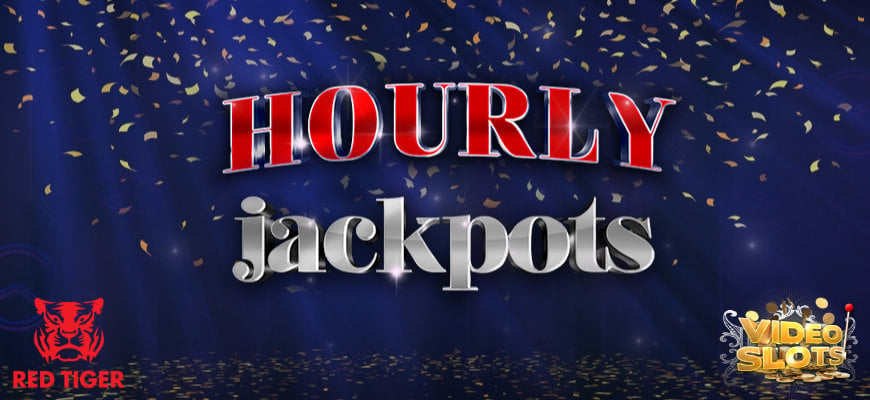 Popular casino Videoslots expands its jackpot offering with new hourly jackpots
One of the very best online casinos out there today, Videoslots, has announced that they've partnered with Red Tiger Games to offer their new Hourly Jackpots on their site.
What are hourly jackpots?
Hourly Jackpots are the same as any other progressive jackpot, however, in this case they have to drop a guaranteed jackpot once per hour, this means that there are 24 chances to win every day!
Red Tiger Games' Daily Drop Network has become incredibly popular with players and it's not hard to see why, these progressive jackpots that produce the most millionaires as the jackpot sums can be astronomical.
Who are Videoslots?
Videoslots are one of the most popular online casinos out there and have proven a great hit with players visiting No Wagering, they're renowned for their impressive library of games from every slot game developer imaginable.
Aside from having severla thousands online slots across the site they've made headlines for being the first casino to introduce mandatory loss limits to all players in the United Kingdom.
Hourly Jackpots already paying out hundreds of thousands
Commercial Director at Red Tiger Gaming, Chris Looney spoke of the success hourly jackpots: "In the six months since its launch, our jackpot network has been a huge success, paying out a total of €8m. We recently built on its popularity by launching hourly jackpots and have already handed over €110K since September 30th."
More chances than ever to fulfil your jackpot dream
William Ahlberg, Head of Casino at Videoslots.com, said: "The Videoslots team thrives on innovation and player-friendly tools, so we are delighted to be working with the like-minded Red Tiger.
"Winning big money from small stakes is everybody's aim and with daily and hourly windfalls now available, we are giving more Videoslots players than ever the chance to fulfil their jackpot dreams."
Play at Videoslots today:-