Pragmatic Play donates €10K for International Women's Day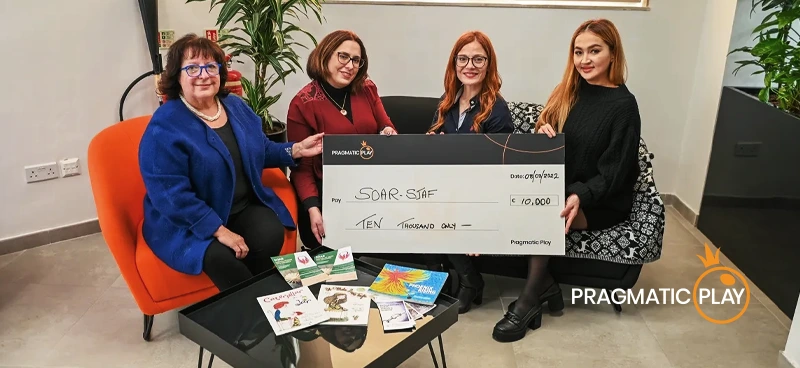 Over €10,000 donated to SOAR
To celebrate International Women's Day, Pragmatic Play, one of the leading online slot developers, have decided to €10,000 to a charity that supports women called SOAR.
SOAR, standing for Survivors of Abuse with Resilience, is a Malta-based charity that helps women in distress in a variety of ways.
Who is SOAR?
The charity provides one-to-one sessions for women who have been subjected to abuse along with hosting support groups, workshops and social clubs.
According to the charity, 1 in 3 women in Malta are affected by intimate partner violence. These women can be left jobless, sometimes homeless and struggling with a broken.
"Proud of our collaboration," says Pragmatic Play
Julian Jarvis, CEO at Pragmatic Play, commented: "International Women's Day is a key date as we celebrate the women in both our personal and professional lives and look to assist those in need through both financial contributions and physical help.
"SOAR provides essential aid for women, and we are fierce advocates of the vital work they do, so we are immensely proud with our collaboration efforts and donation."
"Gives victims a chance to seek for new life," says SORA
"Pragmatic Play understands our cause and how invaluable volunteers do their utmost to support women in distress kindly and holistically," said Nora Macelli, CEO at SOAR. "By donating to such key causes it gives victims a chance to seek for new life and professional opportunities."
Macelli concluded: "This €10,000 donation will allow us to continue our hard work of providing those in need with the support and services they deserve as we look to assist those in strife."