LGBTQ+ Community at Higher Risk of Developing Gambling Problems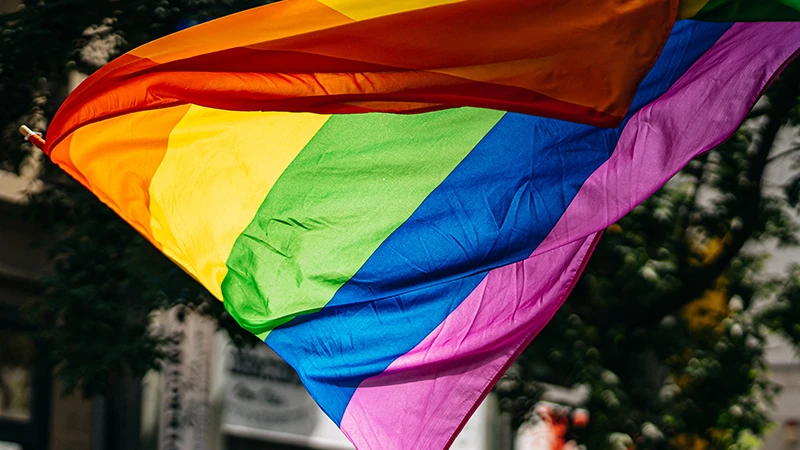 Pride Month 2023 has again shone a light on the struggles of LGBTQ+ communities in the UK, who continue to face prejudice and disadvantage in many aspects of daily life. And one issue that remains underserved is the treatment of problem gambling.
A new study published by gambling charity YGAM has identified increased risk factors for LGBTQ+ communities in developing gambling problems in the first instance, which when combined with the lack of targeted treatment with a LGBTQ+ focus, is leaving many people without the support they need to identify and treat harmful gambling effectively.
YGAM, which focuses on raising awareness and educating young people and children about gambling harms, commissioned the research to examine the impact of gambling on LGBTQ+ adults. The research sampled 321 LGBTQ+ adults in the UK, asking a range of questions aimed at better understanding the unique LGBTQ+ angles to gambling patterns and problem gambling behaviour.
The study was conducted with support from Dr Reece Bush-Evans of Bournemouth University, a Lecturer in Psychology and a gambling researcher, who sits on the University's Gambling Research Group.
The Findings
The research found 67.3% of those who had gambled had experienced gambling harm in some form, with 14.3% experiencing signs of problem gambling. Compared with similar research conducted by YouGov on the population as a whole, LGBTQ+ respondents were found to be more likely to develop these gambling issues than the population on average, indicating a possible enhanced risk factor for LGBTQ+ groups.
Some 71% of those sampled said they had experienced discrimination or harassment in their life, with gambling often regarded as a coping mechanism. As a result, the research implies a correlation between negative factors like stigma, discrimination, mental health issues and isolation and developing gambling problems—something that could explain the apparent increased vulnerability of LGBTQ+ groups to gambling issues.
In its findings, YGAM said these life stressors experienced by LGBTQ+ people made them statistically more likely to experience harms associated with gambling.
"The research found that LGBTQ+ people who experience distress caused by such life stressors are statistically significantly more likely to experience gambling harms. Moreover, such individuals are likely to turn to gambling as a coping strategy."
Dr Reece Bush-Evans, of the Gambling Research Group at Bournemouth University, said the research demonstrated the need for more resources to raise awareness and improve education around gambling harms in LGBTQ+ communities.
"Many LGBTQ+ people we have interviewed say that they have experienced losing control over their gambling at some point in their life. Prevention is important, which is why it is crucial to raise awareness and deliver education to our younger generations."
Treatment Failings
While the study's findings are clearly concerning in pointing to enhanced risk factors for LGBTQ+ gamblers, that only represents one side of the coin. Worryingly, the treatment and support available for LGBTQ+ communities were also shown to be inadequate, with the study suggesting "that targeted safer gambling initiatives for LGBTQ+ individuals experiencing gambling-related harms should be a priority."
The research said the unique issues faced by LGBTQ+ people over the population as a whole means there is a need for better training and knowledge of LGBTQ+ issues in those working in gambling education, help and support.
"Being part of the LGBTQ+ community, you might not get the correct help or the correct support you need. LGBTQ+ people face unique issues. If the person you talk to is trained or has knowledge of what LGBTQ+ people go through, then they can do a better job."
Over half (53%) of respondents said they used three or more gambling accounts, with 49% admitting feeling regret over their gambling behaviour. Some 41% said that they have lost more than they anticipated by gambling, another concerning statistic in light of the issues already facing LGBTQ+ communities.
A Roadmap to a Brighter Future
The findings of the study reflect yet another area of disadvantage for LGBTQ+ people, while simultaneously exposing another front in the battle to address gambling harms. While broad-brush whole-population efforts are effective in providing support to people and raising awareness of gambling problems and harms, there is still clearly work to do in offering more targeted, more appropriate support to minority communities who may at the same time be more susceptible.
Raising awareness and providing education is one thing, but when those leading these programmes lack the knowledge or first-hand experience of LGBTQ+ issues themselves, they may be less effective in delivering their goals. If the problem is to be tackled effectively, the quality of training needs to reflect greater diversity, and in particular, a more accurate understanding of the unique issues facing LGBTQ+ communities.
And with LGBTQ+ groups shown to be at greater risk of developing these problems than the population as a whole, the impetus to step up efforts to tackle these harms needs to be more forthcoming.
Kyle Riding, head of programmes at YGAM said the research was concerning, and that more needed to be done by organisations like YGAM in developing a greater understanding of the issues amongst those delivering gambling treatment and support.
"The findings of this new research are concerning and we hope our resources will help safeguard young people within the LGBTQ+ community. Our training equips delegates with the knowledge, understanding and confidence to lead safeguarding conversations, identify signs of harm and signpost to the support available."