Gamstop's Self Exclusion Awareness Day given a boost by football clubs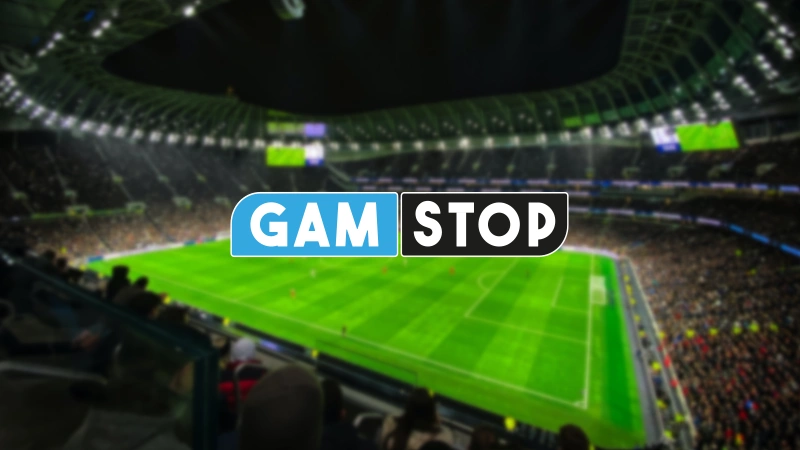 Clubs across all four professional divisions in English football have lent their support to Gamstop's second annual Self Exclusion Awareness Day, in a move to help raise awareness and understanding about the self-exclusion process.
The free online self-exclusion scheme operated by Gamstop enables individuals to stop themselves gambling with any licensed UK operator, make it easier to control online gambling behaviours and help prevent problem gambling from getting out of hand.
Football clubs including Bolton Wanderers, QPR, Crewe Alexandra and Crystal Palace rallied behind the awareness day, lending support to the cause through their social media channels. helping spread the word amongst fans.
Livingston FC and Ayr United FC in Scotland also came out in support, as did Welsh champions New Saints FC, via social media in an effort to reach as many fans as possible to raise awareness of the gambling support service.
Gamstop is now reportedly working with a number of Premier League clubs to set up gambling awareness workshops, aimed at further raising awareness of problem gambling, and the work they're doing.
Welcoming the support from football clubs around the Self Exclusion Awareness Day initiative, Gamstop CEO Fiona Palmer said the contribution of clubs was appreciated in helping to spread their message.
"Everyone at Gamstop is incredibly grateful to the football clubs and sports organisations who supported our second self-exclusion awareness day, and we were delighted to welcome new partners this year."
"Sports fans are a key demographic for us, so we know how important they are in reaching these audiences through their own social media channels."
The awareness day comes at a time of increasing uptake for the self-exclusion service, which reports over 400,000 users in the UK, registered to blanket exclude themselves from sports betting, casino and other gambling services.
The growth of Gamstop
Since it was founded in 2018, Gamstop has seen significant growth in the number of registered users. Describing itself as a tool for empowering players to take greater control over their gambling, the service has witnessed a sustained spike in demand in recent years.
Recent data from the charity reported a 30% increase in those signing up for exclusion, with a notable peak in the 16-24 demographic, which would even suggest a number of underage gamblers including themselves within those figures.
The increasing demand for Gamstop's service, and for problem gambling support more broadly, reflects a growing number of people self-identifying as harmed by gambling - a trend that hasn't escaped the notice of regulators at the Gambling Commission, or the UK government.
Especially with more young people reporting problems with gambling, lawmakers have been keen to introduce measures to tackle the growing problem, through the dual approach of stronger regulation and greater support for vulnerable individuals.
Legislative proposals were brought forward earlier this year in the government's gambling white paper, which is currently out to consultation, ahead of an anticipated new Gambling Act. Part of the stated intent of the government with the new proposals is to tighten up provisions around gambling marketing and products, particularly as they relate to young people, in a bid to curb the rise in problem gambling numbers in that demographic.
With Gamstop attracting ever greater numbers of signups, it is hoped that the annual awareness day will help spread the message further still within key gambling demographics.
Duty of care
Football clubs and other sporting institutions are highly influential in society - with millions of fans following their clubs and player profiles on social media. While not directly engaged in gambling services themselves, professional sports clubs continue to benefit from sponsorship and other partnerships with gambling companies and have an obligation to fans to encourage responsible gambling.
In rallying round the Gamstop Self Exclusion Awareness Day, football clubs have gone some way towards reflecting their own moral obligations to fans, helping ensure gambling remains a safe, fun form of entertainment.
The Gamstop initiative has also garnered backing from the Professional Darts Players Association, and from the Professional Players Federation, bringing sports stars themselves on board with the message.
The charity hopes that in time, more organisations in the world of professional sports will lend their voices to the cause, to ensure everyone who needs to hear about Gamstop does.
While industry, stakeholders and gambling charities continue to do good work towards addressing these harms, the shape of the new legislation remains to be seen. What already seems clear is that the UK government is preparing for a further clampdown on the rules around gambling marketing, with a view to introducing greater legislative protections against gambling harms.