The Gambling Commission's Customer Guidance document – what it means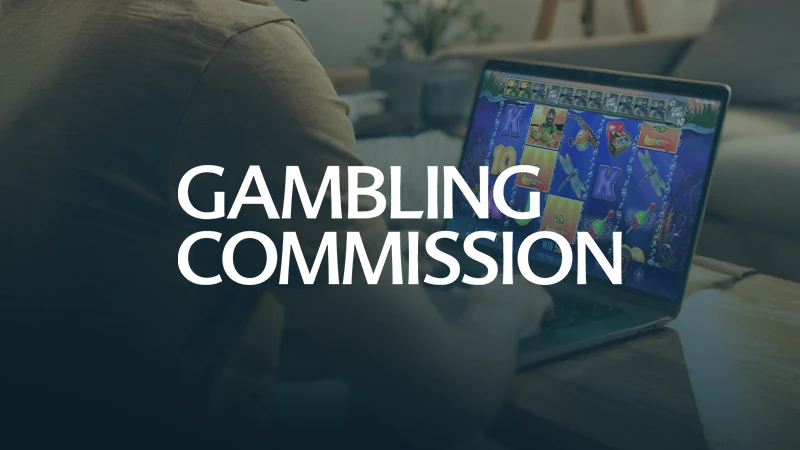 The Gambling Commission has published its latest customer guidance document, spelling out the obligations of licensees towards online customers regarding identifying harmful gambling.
Under the guidance, all licensees are expected to implement customer interaction methods that reduce the risks of harm, in line with the provisions of the Licence Conditions and Codes of Practice (LCCP).
The document replaces all previous guidance from the Commission on the subject and is designed to support the compliance of licensees with Social Responsibility (SR) Code Provision 3.4.3 from the LCCP – a mandatory requirement for licence holders, under the terms of their remote gambling licence. The SR Code must be followed by licensees and the new guidance document fleshes out how.
So what are the implications of this guidance for players, and how is this likely to shape the landscape more broadly for preventing gambling harms?
The document explained
The guidance document explicitly sets out the requirements for licensees around safeguarding their players, and identifying problem gambling behaviour before it becomes harmful. Each section of the guidance paper contains 3-5 requirements licensees should look to integrate into their interactions with customers. As general rules, the guidance expects operators to 'minimise the risk' for customers who could experience gambling harm, while taking into account guidance from the regulator on harmful gambling behaviours.
While the document itself is not compulsory for licensees, the idea is for it to operate as a supplement to the binding conditions of licensing. In other words, breaches of the provisions of the SR Code are dealt with by the Gambling Commission, rather than through legal means.
The document goes further, issuing guidance across the three key areas where operators are most able to make a difference: through identifying, acting and evaluating those most at risk of gambling harms.
Three Pillars: Identify, Act & Evaluate
Identify: Customers in vulnerable situations must be given adequate support. There must be systems in place to identify harm, and monitor the activity of players to spot harmful patterns. Customers should be afforded the same level of protection when contracted with third parties, and swift action should be taken in proportion to the extent of the harm. There are seven indicators of harmful gambling set out in this section of the guidance, including customer spend, pattern of spending, and other behavioural indicators.
Act: Action should be taken that is proportionate, and licensees should set minimum requirements for what is proportionate action in response to identifying gambling harms. Harm identified customers should be prevented from receiving further marketing or qualifying for further bonuses, and immediate, automated actions should be taken to protect players who trigger certain conditions.
Evaluate: Licensees should evaluate whether their systems function effectively, or whether more needs to be done to minimise harm. They must also provide assurances about the quality of their systems and processes, including ensuring they can reach out to customers identified as problem gamblers and also those potentially at risk.
While operators are not obliged to enforce the guidance to the precise letter, they need to remember that the paper has been published to support and help them meet certain legal requirements, under licensing terms specified by the Gambling Commission.
What this means for players
Whether playing at a slot site or betting on sports, the new guidance will shape how gambling companies help protect against problem gambling. This could ultimately see customers contacted as a result of a change in gambling patterns or spend levels – even if they're not at risk of problem gambling.
While problem gambling remains an issue for a select few players, the measures contained in the guidance will elevate problem gambling and identifying harmful behaviour up the corporate agenda, forcing operators to be more proactive in how they identify and act on suspicious signs.
Automated interventions will become a lot more common. Customers can expect their gambling behaviour, spend and other data to be more routinely collected, crunched and interpreted than it is today. And If flagged for problematic gambling, they may find it more difficult to overcome this with their bookmaker or betting site than in the past, and may even find themselves shut off from bonus offers and other future promotions.
Players can expect an increase in the visible commitment of operators to fighting gambling harms in line with these measures, and will likely feel the steps put in place to protect players further. While this will be a positive for those who are vulnerable to gambling issues, there is concern that this might go further in impacting on the experience of responsible gamblers.
Time will tell how operators put the guidance into practice, and exactly how this will all look for their customers.