GambleAware dedicates £4m to responsible gambling research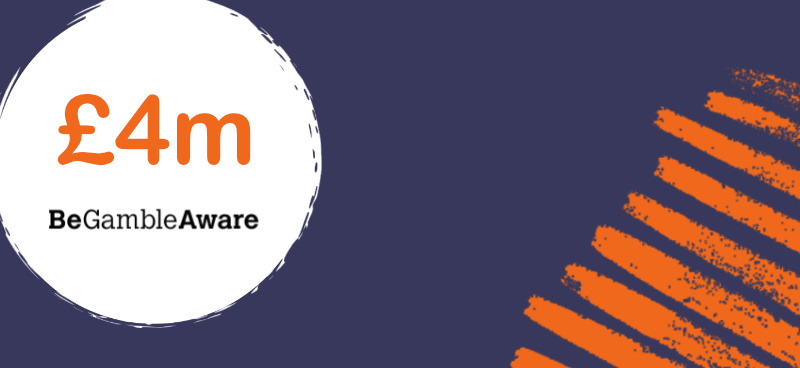 One of the biggest charities for gambling in the UK are funding £4m for research into gambling harm
GambleAware, the leading charity for gambling in the UK, have committed £4m in funding for research regarding gambling harm. The charity is an independent body that is dedicated to providing services to prevent gambling harm in Great Britain and commission research to have a better insight into the matter.
In June, they released interactive maps highlighting areas in the UK that are reporting a higher demand for gambling support and additional services. They have also just announced the return of their Bet Regret campaign for safer gambling to coincide with the start of the English Premier League football season. With the Gambling Act 2005 review coming later this year, GambleAware are pushing their efforts even further than ever to ensure that support is delivered to those who need it.
What have GambleAware dedicated £4m to?
Gamble Aware will commit £4m to establish the first academic research hub specialising in gambling harms research within the UK that'll commence over an eight-month period. A number of universities have been invited to apply for this grant and selected through an intricate process based on university rankings and universities with research areas relevant to gambling behaviours.
This grant is expected to be awarded to a single university, but it's presumed that the successful institution will expand the research to other universities as well and will branch to international levels to see if there are any familiar factors contributing to the research. Of course, the successful university will dictate its own research and inform the gambling industry of wider treatments to prevent and reduce gambling harm.
"We're expecting some very creative and innovative proposals," says GambleAware
"This is a fantastic opportunity for a British university to develop and innovate in a relatively under-researched field, bringing to bear a much wider range of academic disciplines that are currently engaged in gambling harms research," stated GambleAware interim research director Alison Clare.
"With this significant investment, a British university and its partners will have the chance to create a step-change in building knowledge in an area which links and overlaps with many other subjects and fields," said Clare. "It's a different type of grant award to the smaller projects and programmes in our current research portfolio, with GambleAware taking a much more arm's length approach in guiding the area of research focus."
"Our main criteria is that universities apply a multi-disciplinary, public health lens in setting out the rationale for their chosen research area. From our early discussions with selected universities, we're expecting some very creative and innovative proposals at the initial Expression of Interest stage."
For anyone wanting advice on how to gamble safely, check out our dedicated responsible gambling page for more information on organisations that can professionally help with any issues.