Gala Interactive fined £2.3million for social responsibility failures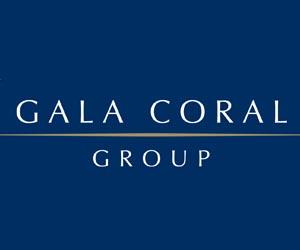 On November 6th 2017, Gala Interactive was fined £2.3 million by the UK Gambling Commission. This hefty penalty was levied against the gambling operator after an in-depth investigation uncovered evidence of social responsibility failures.
The investigation, undertaken by the UKGC earlier this year, revealed that Gala had failed to effectively interact with two individuals who were displaying clear signs of problem gambling behaviour. After observing these customers' actions at the site, the UKGC found Gala's handling of them to be inadequate.
In addition to this, the Commission ruled that Gala's written terms and conditions did not make specific provision for social responsibility requirements for customers. These failings put the company in direct violation of the Social Responsibility Code 3.4.1 which states that gambling licences must put policies and procedures into effect for customer interaction where they have concerns that a customers' behaviour may indicate problem gambling. As a result, the regulatory body found it unacceptable that Gala had taken so long to deal with these issues.
The two individual bettors that raised concern during the UKGC investigation gambled away a combined total of £1.3 million in stolen funds. The person named 'Player A' in the report lost £837,545 over a 14-month period and 'Player B' lost £432,765 over 11 months. Both players stole money to fund their habits and both deposited huge sums at a time. Players A & B were each prosecuted and are currently serving prison sentences.
The penalty of £2.3 million, issued to Gala from the UKGC, is to be divided between the victims of Players A & B's theft as well as to fund research into problem gambling. The fine comes after a similar incident last year, in which Gala Interactive had to pay out £846,000 - again as a result of weaknesses in the company's social responsibility protocols and anti-money laundering controls. After this 2016 fine, the operator assured the Commission that customers of concern would be identified sooner and more effectively handled; however, this guarantee was made during the same period of time that Players A & B were actively gambling.
The UKGC is now working closely with Gala to ensure that improvements in the company's procedures are implemented going forward. In response to Gala's misconduct and subsequent fine, the UKGC has recommended that all operators in the gambling market seriously consider whether they are paying close enough attention to the wellbeing of customers who may be exhibiting symptoms of problem gambling and whether they have suitable procedures in place to help staff spot these signs. The Commission also suggests that these companies re-evaluate whether they are keeping accurate records of their interactions with their customer base.