"Irresponsible" Football Index and Coral ads banned by the ASA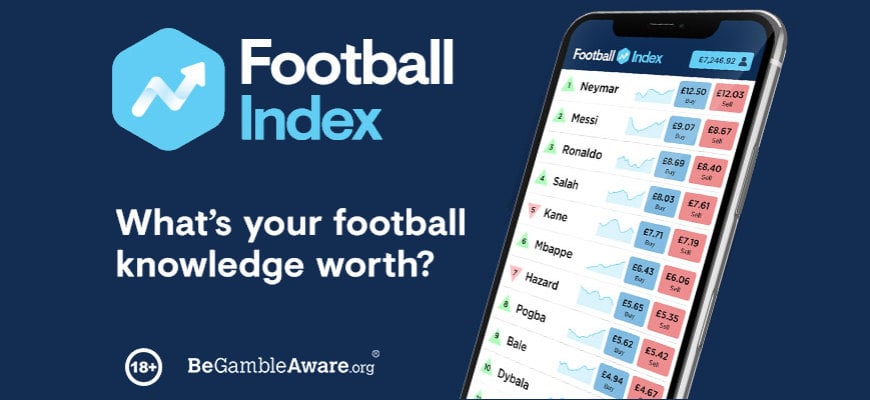 Advertising Standards Authority deem gambling ads irresponsible following complaints
Both Football Index and Coral have seen their recent adverts banned by the Advertising Standards Authority (ASA) in the United Kingdom after they were deemed to promote irresponsible gambling.
As a result, neither advert can be shown again in its current form and both companies have been advised as to how they can avoid being reprimanded in the future.
Why were the adverts banned?
Football Index
BetIndex, the owner of popular football stock market, Football Index, were sanctioned for creating an ad titled "How to make money from Football Index" which was placed on popular football magazine FourFourTwo's YouTube videos in June.
A viewer complaint claimed that the title suggested that Football Index could be used as a reliable source of income. BetIndex argued that by describing themselves as a "football stock market" viewers should understand that the product is gambling and not an investment.
As a result of the ASA ruling BetIndex changed the name of their advertisement to "How to make money trading & betting on the football stock market" to make it more obvious to viewers that they were a gambling product.
However, the ASA upheld the complaint, ruling that the title and use of repeated stock market terminology to suggest that Football Index is more of an investment opportunity than a betting service.
This is the second time in recent months that Football Index have been reprimanded, in August they were sanctioned for an advertisement featuring underage players.
Coral
In Coral's case, their "Bet and Get Club" advert, which encouraged players to bet £25 during the week in order to receive a free £5 bet on the Sunday was banned.
This follows a complaint from one viewer that argued Coral were encouraging players to gamble irresponsibly by increasing the frequency of their betting in order to gain the £5 free bet.
Coral responded that customers were able to opt out of promotions, and they did not believe it constituted irresponsible gambling as £25 is not a significant amount to bet in order to take advantage of the offer. They also added that all Coral players are monitored for responsible gambling purposes.
Again, the ASA decided to uphold the original complaint, ruling that despite the fact players could opt out of the promotion, the way the advertisement was worded encouraged irresponsible gambling.
Which online casinos promote responsible gambling?
Here at No Wagering we like to actively promote the best online casinos that promote fair and responsible gambling.
Recently we wrote about Videoslots Casino after they introduced mandatory loss limits for all new UK players before they could play any slots on the site. How good is that? Why not check them out whilst their generous bonus offer is active!
Play safely with Videoslots:-