Centre for Social Justice report calls for ban on gambling advertisements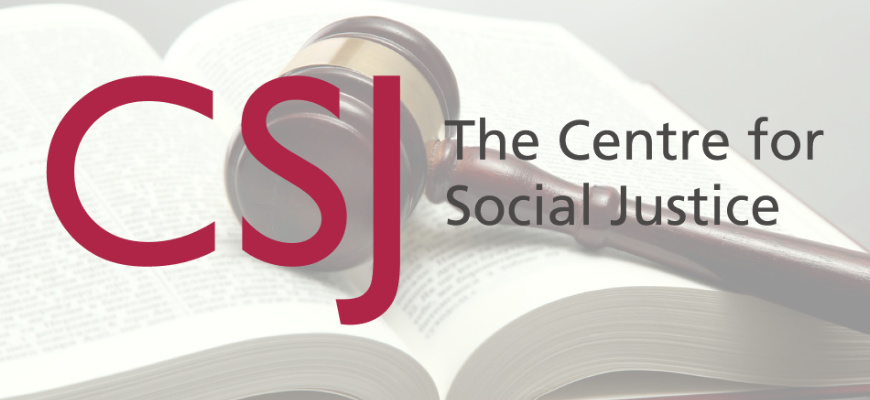 This report calls for a ban on all marketing and advertising surrounding gambling
The latest report from the Centre of Social Justice (CSJ) has called for more protection against gambling harm in the UK - this includes a ban on advertisements showcasing gambling. This report, titled Not a Game, also states that the research into gambling harm is low and called for a mandatory levy to fund the research.
Established in 2004, the Centre for Social Justice is an independent organisation that studies the causes of social problems in Britain. They focus on the social needs of some of the poorest communities in Britain and works to make reforms within the political landscape.
What does the report say?
Ultimately, this report calls for a ban on all marketing and advertising surrounding gambling. The Not a Game report essentially outlines the need for a new framework in regards to addiction treatment. They believe that gambling issues should be addressed within the criminal justice system and there needs to be more funding into researching gambling harms and treatment.
"The evidence shows the negative impact of gambling advertising on individuals, with increased spending, greater likelihood of betting, and normalisation of gambling," states the report. "Given that the point of advertising is to encourage people to gamble, there is a clear case for ending all gambling advertising, marketing and inducements and adopting more stringent restrictions."
A changing future for gambling adverts?
The All-Party Parliamentary Group on Gambling-Related Harm, chaired by Iain Duncan Smith, backed the report and has previously called for such a ban. Sadiq Khan, the Major of London, pledged to ban gambling advertising on the London Underground during his re-election campaign in May.
"Today, our gambling legislation is hopelessly and dangerously out of date," Carolyn Harris, the vice-chair of The All-Party Parliamentary Group on Gambling-Related Harm said. "We believe that tackling this issue must involve a whole system approach to reform, from the use of tools already available such as the gambling levy, doing much more in prevention and recovery through to imposing advertising bans."
Last year, the UK's Betting and Gaming Council voluntary pulled all advertising that promoted gambling on TV and the radio for a period of six weeks during the lockdown.
"We are determined to do everything we can to protect customers potentially at risk during this lockdown period and beyond – and we are determined to drive the high standards that the public expects from us." Michael Dugher, the chief executive of the Betting and Gaming council said on the subject.
In March of this year, GambleAware called for a mandatory levy in response to the Department of Digital Culture, Media and Sport's Gambling Act review. The UK Government called for evidence to outline proposed changes to the 2005 Gambling Act and has yet to discuss this in Parliament.
Tips on how to gamble responsibly
At No Wagering, we are committed to promoting honest no wagering casinos but also promoting safe and responsible gambling. Check out our dedicated responsible gambling page for everything you need to know and more. Gambling should be fun, safe and enjoyable, and this page will be able to provide any assistance that you may need.