Betting & Gaming Council Requests Tougher Ad Control From Social Media Firms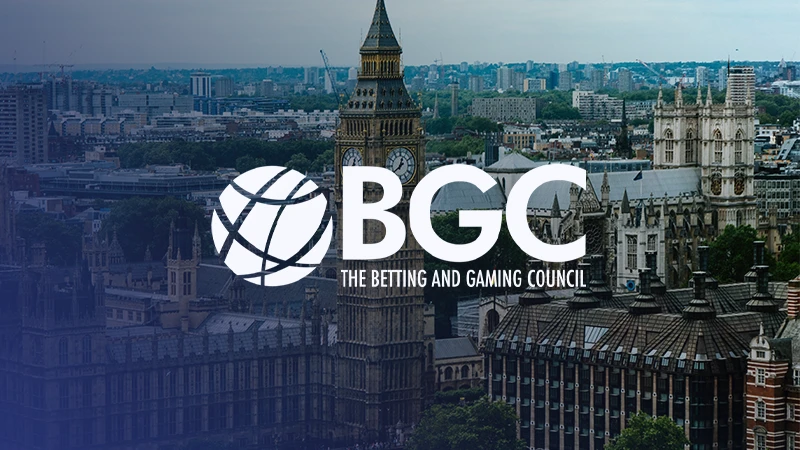 The Betting and Gaming Council has urged the UK government to crack down on social media firms and get tough on broadly targeted gambling ads through their platforms.
It comes amid claims that social media sites are undermining efforts to enforce new standards that would better protect children and problem gamblers from the harms of gambling advertising.
The BGC leading by example
The BGC, which represents betting companies across the UK, bolstered their argument using their own members as examples. They stated that they are already committed to targeting audiences over the age of 25 only—or to over-18s if firms can prove that their marketing efforts are accurately targeted.
They also demonstrated how a new code of conduct published by the Council took this a step further, preventing football clubs from using their social media channels to promote sports betting offers—the reason being that such ads could be seen by under-18s. It's all part of the organisation's efforts to stop gambling marketing from reaching certain audiences.
However, with some influencers and companies still using social media to promote gambling products to groups of followers indiscriminately, there are ongoing fears that these ads and promotions may be reaching unintended eyes.
In a letter to Culture Secretary Lucy Frazer, BGC Chief Executive Officer Michael Dugher said that in line with government policy on reducing gambling harms in under-25s, they should apply more direct pressure on social media firms to tackle rogue advertising on their platforms.
Beyond the issue of children being subjected to the lure of gambling ads, there are also 300,000 people registered with GAMSTOP, who are extremely vulnerable to problematic gambling behaviour but are just as likely to receive gambling ads via social media platforms as anyone else.
The introduction of a marketing suppression scheme
The BGC is calling for a marketing suppression scheme which would limit the targeting of vulnerable audiences, intentional or otherwise, on sites like Facebook and Instagram. However, Dugher said it was not currently possible without the cooperation and support of the social media giants.
"This is impossible to achieve without the cooperation of the social media platforms themselves. This is a sensible solution, which BGC members are keen on implementing, but we cannot do so without the cooperation of social media platforms. I would urge you to help on this matter by calling on social media platforms to finally cooperate with the BGC and make the relevant functionality available, so we can help protect the most vulnerable."
The submissions from Dugher on behalf of the BGC tie in with recent moves from the UK government in their gambling whitepaper, which focused on ideas for regulation to better protect vulnerable groups from gambling harms.
Similar moves are already underway in France, with both the gaming regulator and the government recently introducing measures aimed at preventing influencers, athletes and others from promoting gambling products through their social media profiles.
The French approach
Previously dubbed "the jungle" of gambling promotion on social media by French authorities, recent efforts to lobby the government and regulators in France have proven successful. It's now possible to arrest those in breach of the rules with the threat of prison time and large fines looming.
A new law passed in France has put influencers and other social media users 'on notice', by effectively banning the promotion of gambling and betting sites. The National Assembly defined influencers, before introducing targeted policies aimed at eliminating their promotion of sports betting, casino and other gambling products.
"The National Assembly approved the legislation on Wednesday, followed by the Senate on Thursday. It defines influencers as "individuals or legal entities, who, through payment, mobilize their notoriety before their audience to communicate to the public content electronically with the aim of promoting, directly or indirectly, goods, services, or a cause."
The legislation specifically prevents influencers from promoting sports betting and casino products as well as all entities without the technical means to strictly segment their audience by age.
With similar efforts underway in the UK, aiming at the same objectives, the French approach could provide a working model for eliminating the promotion of gambling through individual influencers on social media.
An obligation to uphold responsible gambling practices
To its credit, the UK gambling industry has been incredibly responsive in protecting vulnerable groups, taking a number of proactive measures to reduce gambling harms.
From funding treatment programmes and awareness campaigns to voluntary contributions and gambling harm research, the industry has been leading the charge in tackling the problem.
But there is still work to be done.
Gambling advertising, in particular, is still leaking through to vulnerable audiences, including children and known problem gamblers, which is undoubtedly leading to preventable gambling harms.
Pending a response from the Culture Secretary, the British Gaming Council will hope that the government continues to support the drive and initiative of the industry to eliminate the cracks in the current rules, and to ensure gambling advertising and promotion is only ever targeted responsibly.