Over 5,500 winners on Tombola's Free Vibes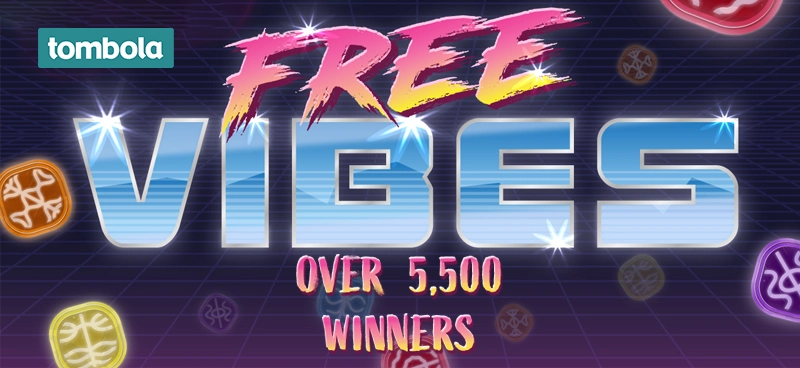 There have been over 5,500 winners through Free Vibes
From Thursday 27th January 2022, Tombola announced on both the Tombola Arcade and Tombola Bingo side that there have been over 5,500 winners so far on their latest promotion Free Vibes.
As the name suggests, the game is all about music and is free to play once players have signed up to Tombola and registered their mobile number to win a variety of prizes.
Well done winners!
In a statement on the no wagering bingo site, Tombola stated: "Can you believe we've already had over 5,500 winners this week on our free daily game?"
They also added a special congratulations to players with: "Well done to all our winners so far, including naughtybutnice68, markx72, and bencarter1503 who have each won £500."
Tombola even mentioned a user named zogg60 who won a whopping £5,000 without spending a single penny on Free Vibes.
Free to play twice a day
The best thing about Free Vibes is that can be played twice daily - one with the no wagering casino side and one with Tombola Bingo.
There are prizes ranging from £2 to £5,000 and it's entirely free to play once players have signed up. It seems that the promotion has no signs of stopping, be sure not to miss out on it.