YGAM confirms addition of five new appointments to Board of Trustees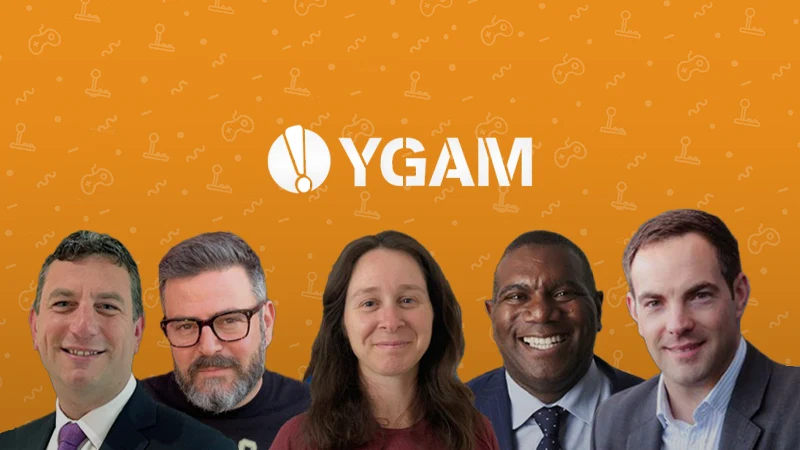 YGAM has added five experts to help the charity expand to help even more people
The Young Gamers and Gamblers Education Trust (YGAM) is an award-winning charity that aims to inform, educate and safeguard young people from gambling and gaming harms. The charity was founded by Lee Willows with Keith and Anne Evans following their devastating experiences with gambling-related harm.
YGAM has confirmed that five new members have been appointed to the Board of Trustees at YGAM bringing a diverse wealth of experience to the planning of a new 3-year strategy process. This news comes just months after YGAM launched loot box education project to help young people learn the harm of loot boxes.
The new trustees include fundraiser Anna Greaves, sports industry professional Clive Reeves, accounting expert Paul Morris, gaming expert David Miller and expertise charity director Glen Fendley. These new trustees will broaden the board's expertise with experience in a huge variety of fields including finance, esports and video games.
"The newly revitalised board will achieve great things," says Chair of YGAM
Mike Wojcik, Chair of YGAM, praised the appointments saying "I'm thrilled to welcome our new trustees to the charity and delighted we continue to attract professionals with such ability, experience, and knowledge."
"They are joining the board at a crucial time as we build on our reputation as a sector-leading education charity and develop our ambitious new strategy which will be launched at the start of 2023."
He added: "It's already apparent that the newly revitalised Board will achieve great things in supporting the excellent staff team to achieve impact our social purpose."
"Ensuring gaming spaces are safe for everyone," says Greaves
Anna Greaves, a recently appointed board member, said: "YGAM is an exciting organisation doing vital, ground-breaking work and I'm delighted to have been appointed to the Trustee board."
"I hope to contribute both my extensive experience as a fundraiser and lived experience of the gaming sector to their work. I'm passionate about ensuring that gaming spaces are safe for everyone – especially women and girls and the LGBTQ+ community."
"YGAM's work is very important," says Morris
"I am excited to become a trustee at YGAM as I believe in our social purpose to educate and safeguard young people against gaming and gambling harms," said Clive Reeves, a global sports leader, who is one of the five joining the board. "I look forward to sharing my sports and esports industry experience with the team and helping shape the future direction of YGAM."
Paul Morris, a Fellow of the Institute of Chartered Accountants in England and Wales, recently joined the board and said: "YGAM's work is very important in a world where young people are increasingly surrounded by gambling and gaming-related risks which can cause serious harm to themselves and their loved ones."
He further explained: "Researching, understanding, and educating people about these risks and harm prevention is incredibly valuable. I am very proud to have an opportunity to use my business and professional experience to support YGAM in its mission in the years to come."