Tombola releases exclusive Chinese New Year game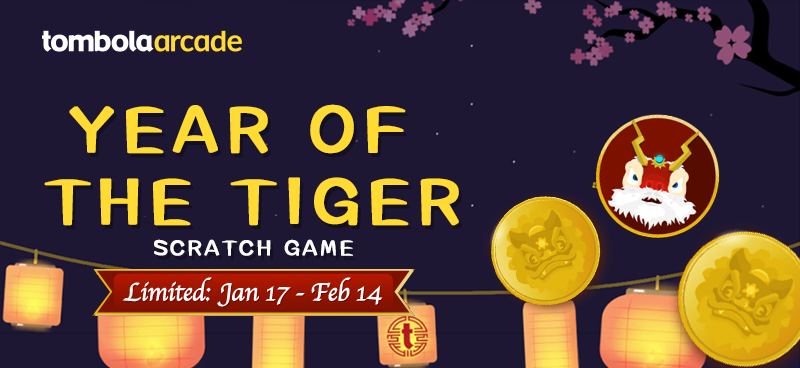 A limited-edition game has just been released at Tombola
Our friends at Tombola Arcade and Tombola Bingo have announced an exclusive new game to celebrate the Lunar New Year that is only available for a select amount of time.
The no wagering bingo site and no wagering casino is offering players the chance to play on Chinese New Year for as little as £0.05 with wins reaching up to £500!
What is Chinese New Year?
Firstly, the concept of Chinese New Year, or the Spring Festival, is celebrated mainly in China but has begun increasing across the world. Ultimately, this festival signals the beginning of spring and the start of the new year according to the Chinese lunar calendar.
Secondly, the game available at Tombola is also called Chinese New Year and is a limited edition scratch game with betting starting at £0.05 and increasing all the way up to £1.00
Why play Chinese New Year?
It's easy to play this game as all you do is scratch on 12 symbols and match symbols to win. The RTP is at a fantastic 98.25% which is brilliant for an online casino game.
Alongside all of this, players can win up to £500 on this stunning oriental slot. The beauty of this game is that players can access play this game through Tombola Arcade and can use the same bingo account!
Be sure to check out Chinese New Year from the 17th January until February 14th 2022. Don't miss out on this exclusive game only available at Tombola!