Find the games on a winning streak with PlayOJO's Hot or Cold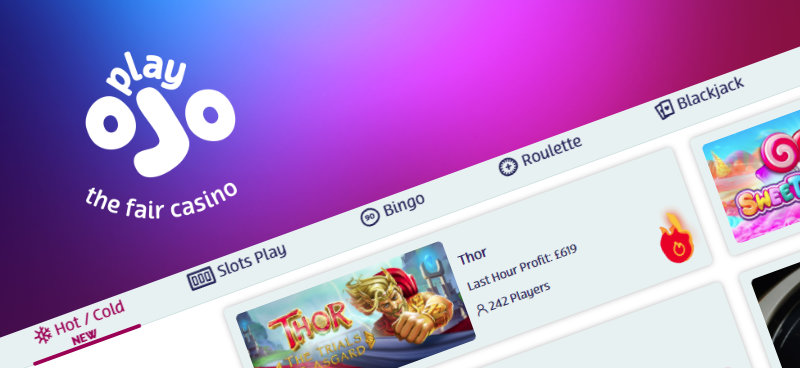 PlayOJO's latest feature tells you which slots are the most profitable!
It's always hard to determine which online slots you want to play, but that's no longer an issue with PlayOJO. As one of the best no wagering casinos out there, PlayOJO has decided to start showing playing which slots are hot and which ones are cold.
Ultimately, this means that they are highlighting the slots that are paying out and the ones that aren't - just like land-based casinos do. The best thing about this feature is that it's updated every 5 minutes, so you will definitely be playing with the temperature you choose.
Check out PlayOJO's Hot or Cold here:-
How does it work?
When you click onto the site, there is a 'Hot or Cold' tab that shows the most popular slots from the hottest to the coldest. You can switch between the Hot or Cold tabs to see which ones are the most profitable in the last hour with updates every 5 minutes.
The snowflake symbols reveal which slots are Cold, whilst the burning flames highlight which ones are the most profitable. There will be some slots with frostier flakes or extra hot flames which are the absolute Hottest or Coldest slots at that current moment.
On the games, it'll even tell you the profit for the slot hour and how many players there are currently so you can decide whether it's the right slot for you. PlayOJO has over 3,000 casino games to choose from, so you know that there's a varied and huge selection right at your fingertips.
Check out PlayOJO's Hot or Cold here:-