Big Bass Bonanza remains the highest-paying slot at PlayOJO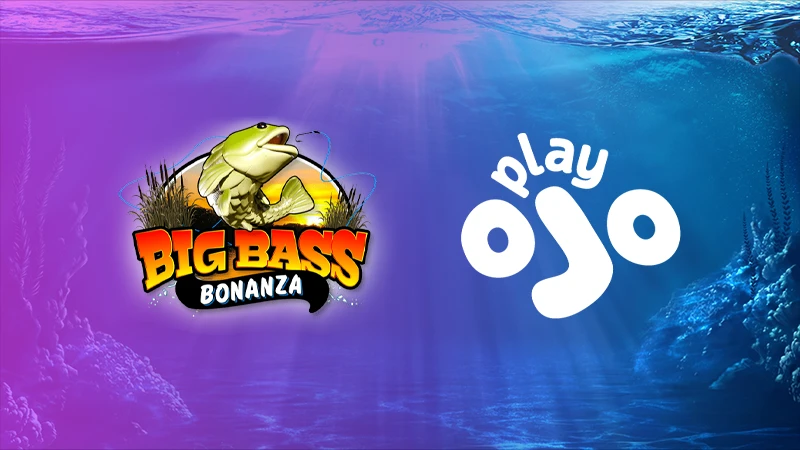 Pragmatic Play's fishing slot solidifies itself as the highest-paying game at PlayOJO
It's that time of the month when PlayOJO releases its highest-paying casino games. Last month saw Big Bass Bonanza as the highest-paying slot and it seems that the Pragmatic Play classic is at the top of the list again for the second month in a row.
The popular fishing slot paid out £1,836,843 in November 2022 but this amount is even bigger for December 2022 with a total payout from Big Bass Bonanza of £1,901,992. With multiple other fishing slots in the top twenty, it looks like fishing slots are here to stay.
The biggest payouts
Every month, PlayOJO releases a list of the top twenty slots that paid out for that month. For the past two months, Big Bass Bonanza has paid out the most to players. Strangely enough, positions 2 and 3 are not online slots but are live casino games.
OJO Live Blackjack and Lightning Roulette paid out £1,782,246 and £1,361,770 respectively. It's not very often that you see live casino games within the top three so this was quite odd to us.
Rounding off the top five was Big Bass Splash and Immersive Roulette with payouts of £1,069,364 and £1,016,209 respectively. Big Bass Splash is the second fishing slot in this list and has previously been the highest-paying slot for July 2022 and October 2022.
The rest of the top twenty
Another live casino game is in the top ten with Mega Fire Blaze Roulette which paid out £991,404 in December 2022. This is followed by two fishing slots with Fishin' Frenzy Big Catch and Big Bass Christmas Bonanza paying out £984,819 and £970,632 respectively.
The rest of the top ten contains two classic online slots with Book of Dead and Cops n' Robbers Big Money paying out £963,324 and £963,143. Most of the top twenty features familiar slots such as Bigger Bass Blizard: Christmas Catch, Sweet Bonanza and Starburst with payouts of £707,849, £599,436 and £533,408 respectively.
Comparisons to previous months
Big Bass Bonanza, Lightning Roulette and Big Bass Splash were all in the top five for last month's highest payouts at PlayOJO. The past couple of months have featured Sahara Riches Cash Collect, OJO Live Blackjack, Starburst and a Fishin' Frenzy slot.
It stands to reason that these games will appear on next month's list as these are all popular games played by hundreds of players. We expect that Big Bass Bonanza will appear on next month's list - but who knows what position it will be in.
Last month, we correctly guessed that Bigger Bass Blizard: Christmas Catch would be on December's list but there's no telling what will appear in January 2023. As soon as the list is released, we'll update to let you know what the highest-paying game of January 2023 is.