Play'n GO: "focus on entertainment, fun, and player safety"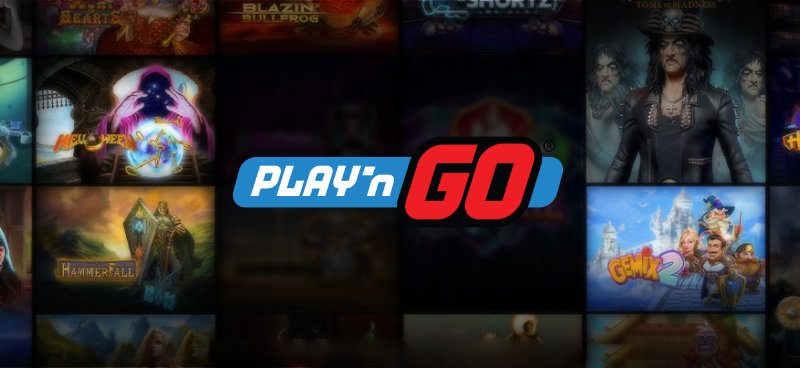 Following Safer Gambling Week 2021, Play'n GO had a lot to say on the issue
Last week, the entire UK and Irish iGaming industry focused on promoting responsible gambling through Safer Gambling Week 2021. The aim of the week was to raise awareness on how to gamble safely and the tools available for people who needed them.
One of the biggest developers within the industry, Play'n GO, decided to promote its ethos of keeping the focus as "entertainment, fun, and player safety."
Check out Play'n GO's slots at these no wagering casinos:-
"Keeping our players entertained and safe is at the heart of everything we do," says Play'n GO
Known for some of the biggest online slots out there including Reactoonz 2, Book of Dead and Nyjah Huston Skate for Gold, Play'n GO have a huge fanbase.
Despite a huge following, Play'n GO's Head of Games, Charlotte Miliziano, said: "We could make any game we like, but there is much more to consider during game development than the question will this game perform? Keeping our players entertained and safe is at the heart of everything we do,"
"Life is full of choices. The choices involved when we design a Play'n GO game come naturally to us – as do the measures to keep players safe."
"None of our games feature so called 'Bonus Buys," says Play'n GO
"We create games that players know and trust. We know that our players invest in more than just the surface of the game; they want to know the who, what, where, why and how."
"Strong narratives pave the way for consistent visuals and characters that players can rely on time and time again. Even though they're experiencing something new, they know what to expect."
Miliziano firmly states that none of Play'n GO's slot will ever contain Bonus Buys adding "We believe that Bonus Buys turn a fun and entertaining slot game experience into a more robust and overt gambling product that is no longer fun and entertaining for players over the long term."
"Blitz games are another example of a game functionality we don't support," says Play'n GO
"The auto-play style of these games leaves no room for rich narratives and entertainment," said Miliziano. She further mentions that there is no gameplay within these games and that it doesn't fit within Play'n GO's ethos.
"There's more to our games than meets the eye. The choices we make are reflected in every single one of our games," added Miliziano. "Our focus is on entertainment, originality and fun with our players' enjoyment and safety at the forefront."
Check out Play'n GO's slots at these no wagering casinos:-