BGC reports players using the black market has more than doubled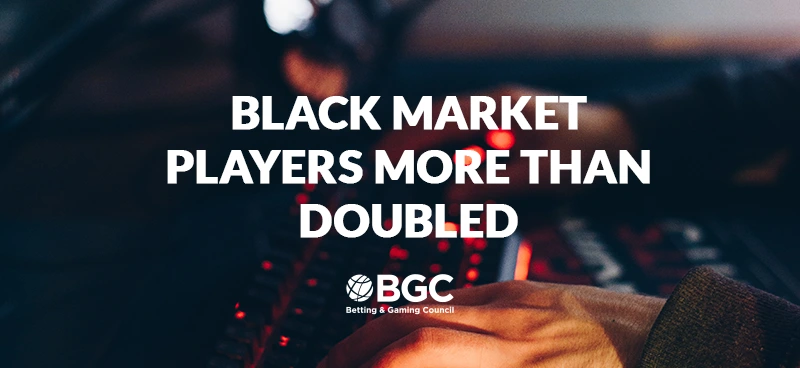 A jump from 220,000 to 460,000 users!
According to the Betting and Gaming Council (BGC), the number of players on unlicensed websites has more than doubled in two years. Ultimately, they are calling on the UK Government to protect vulnerable players in the Gambling White Paper and not isolate them.
These findings come from a PriceWaterhouseCoopers (PWC) report commissioned by the BGC and industry research. All these findings will be released in response to the Gambling White Paper forming part of the UK Government's Gambling Act Review.
The Gambling Act Review
The Gambling Act Review is expected to be released later this year and will assess the 2005 Gambling Act to make it more relevant to people in 2022.
It will be led by the Department of Digital, Culture, Media and Sports. Many topics such as cryptocurrency, loot boxes and other recent developments are expected to be discussed in this review.
Results from the PWC
According to the report, the number of users on unlicensed websites grew from 220,000 to 460,000 with the total amount wagered in the billions.
In Norway, unlicensed gaming accounts for 66% of all money staked whilst in France it makes up for 57%. This shows that black market activity is present across Europe.
"UK has a more open online gambling market," says Report
The report stated: "This analysis suggests that the UK has a more 'open' online gambling market and currently has a smaller unlicensed market share than our European benchmarks."
"Whilst it is not possible to isolate the impact of individual regulatory characteristics, the above assessment suggests that jurisdictions with a higher unlicensed market share tend to exhibit one or more restrictive regulatory or licensing characteristics."
"We have to learn lessons from abroad," says BGC
"We support the Gambling Review but there is a real danger that it leads to the regulated industry being smaller and the illegal black market growing substantially," said Michael Dugher, chief executive of the BGC. "This research is stark about the dangers of the black market, we have to learn lessons from abroad, and make the right choice at this dangerous crossroads."
"Any shift to the unsafe black market would also jeopardise the £350m a year which our members currently give to horseracing in sponsorship, media rights and the betting levy – financial support which has proved crucial during the pandemic."