UKGC: "We aren't waiting, we are getting on with the job"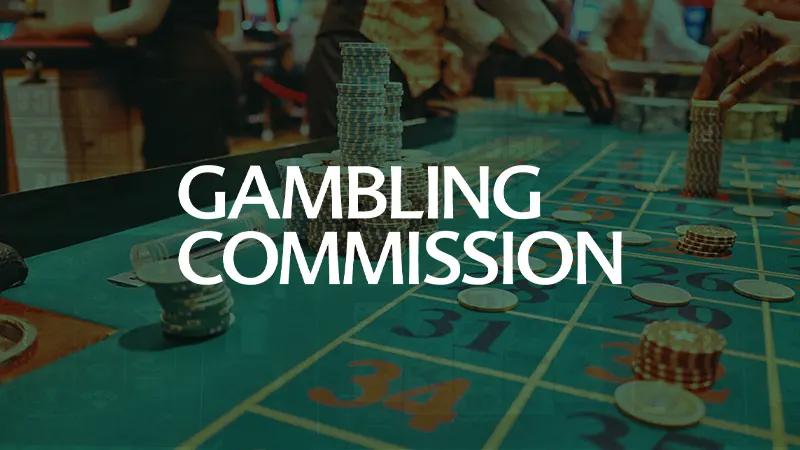 Keynote speaker Tim Miller addressed the work of the UKGC in the coming months
Gambling Commission Executive Director Tim Miller spoke at the CMS Conference on Wednesday 6th July 2022 as the keynote speaker. In his speech, he addressed the audience and spoke about the work that the UK Gambling Commission will be doing in the coming months.
Miller further went on to discuss how the UKGC will be improving the way that it consults with stakeholders and responding the feedback that they have received. The speech then closed off to speak about the wider world around gambling and how all these efforts relate to this.
Slow but steady recovery for land-based gambling
"It's worth reflecting that as with society, gambling and those who gamble, are still looking to move beyond the pandemic. We all know that Covid-19 is still with us and it is still impacting on people and the economy," said Miller.
"With restrictions having been lifted for some time now we have started to see a picture of recovery in land-based gambling and online has, in some areas, fallen back somewhat – with Real Event Betting GGY at land-based venues climbing to account for over 40% of total Real Event Betting GGY in March 2022."
He discussed how there has been a slow but steady recovery across land-based gambling but data suggest that there is a slowdown in online gambling engagement with users adjusting to life outside of lockdown. According to his data, the slot session length has decreased from 21 minutes to 18 minutes.
Four biggest operators in Great Britain have increased their international footprints
"As the rest of the world seeks to move into a post-pandemic world the growing and competitive global market means the pace of mergers and acquisitions has continued to accelerate."
Miller then discussed how the four biggest operator groups in Great Britain have increased their international footprints and make up more than half of the British market by Gross Gambling Yield when excluding the National Lottery. He expects that this trend will continue in the future.
Non-gambling brands entering gambling
Another topic of discussion for Miller was non-gambling brands entering the gambling space such as loot boxes and NFTs. This trend seems to continue and is one that is going to be considered in the upcoming white paper review as they have similar patterns to gambling products.
"As entertainment more widely is becoming more seamless - across locations, channels and devices – so too gambling operators are looking to take advantage of this trend by moving towards more entertainment-focused business models, reducing the friction between gambling and non-gambling products."
"We have been warning against the risks that come from the gamblification of products The gambling entry aren't covered by gambling legislation and regulations for some time."
Gambling industry continues to grow
According to Miller, today's gambling industry remains one of the energetic and innovative markets and has similarities to the global tech industry. Gambling is continuing to grow but this comes at a cost for some.
"No one here will be surprised to hear that amongst that innovation and change we remained concerned by the potential that gambling has to cause harm. Harm that sadly still becomes a reality for hundreds of thousands of people in Great Britain today."
"We are also still, too often, having to take action to enforce our other licencing objectives where operators are failing to keep crime out of gambling or to keep it fair and open."
The UKGC is not waiting to act
Despite waiting for the Gambling Act Review, the UKGC continues to act and address any issues such as the changes to licensing processes, new consumer protection guidance and fining those who fail to protect players.
"We haven't been playing a waiting game for the Review. Where we have seen issues that need addressing or opportunities to reduce gambling harms, we have acted with the powers we already have. And this will continue."
Customer interaction is a focus for the UKGC
There have always been customer interaction requirements for the UKGC and is a heavy point of focus for them. Despite this, too many customer interaction failings are coming up and it will be a huge focus for the UKGC in the coming months.
"Both the Commission and the Government have stated publicly that more work is needed here, especially on how operators understand whether they are allowing customers to gamble in ways that are unaffordable. So a continuing focus on this should come as no surprise to anyone."
Collaboration is crucial for the UKGC
"Where collaboration can lead to better results – safer and fairer gambling – we stand ready to work with others, including operators and others in the industry," said Miller.
However, he went on further to state that the UKGC recognises that it will get "better results for the British public by looking at what works in other jurisdictions and looking at how we can work more closely with other regulators to make gambling fairer and safer."
Closing statements
Closing off the speech, Miller mentioned how the gambling industry is always changing and this can be positive for some but not for everyone.
"That same spirit of innovation also needs to be harnessed to ensure that this global market doesn't advance in a way that fails to fully address the harms that people can face when gambling."
He concluded: "We at the Gambling Commission remain dedicated to making gambling in Great Britain as fair and as safe, for everyone, as possible. We aren't waiting, we are getting on with the job. And we look forward to working with you all to do just that."