Videoslots set to launch Betradar powered sportsbook in 2020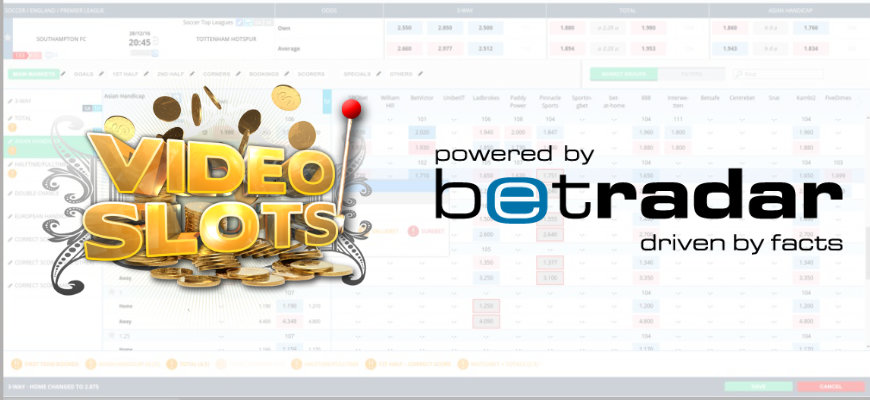 Popular online casino to welcome the new year in with sports betting
The highest rated no wagering casino on this site, Videoslots, has made the headlines once again as they continue to grow and cement themselves as one of the best online casinos available to players today.
The casino with over 3,500 online slots is this time in the news as they've announced that they've brokered a deal with Betradar which will see them support Videoslots launch their very own sportsbook in 2020.
What does this mean for players at Videoslots?
Those who choose to play at Videoslots will not only be able to play their incredible portfolio of online slot games, but they'll have the opportunity bet on various sporting events across the globe.
We can't yet confirm which sports will be available for players to bet on, however, Videoslots have a strong history of offering their customers choice, so we'd imagine there'll be lots to choose from.
One thing we do know is that Betradar are renowned for their ultra-realistic virtual sports betting, so if that's your thing you may well be in for quite a treat.
"We can't wait to get started"
Martin calleja, the man behind the expansion spoke excitedly about the popular casino's latest move: "The sports betting market is bigger than ever, and we can't wait to get started; with Betradar's support, we aim to build a tailor made and diverse product for our customers.
"We already have a wealth of loyal players who are sure to benefit from this partnership as it will help us guarantee the best possible service."