PartyCasino partners with McLaren Formula One Racing team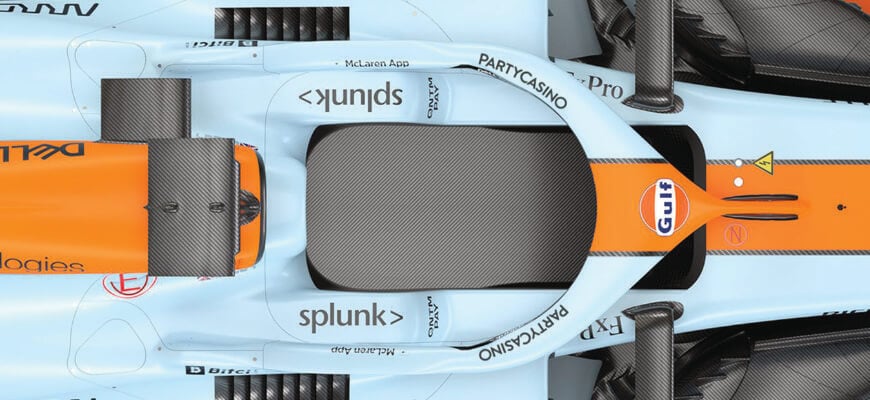 Groundbreaking partnership formed between PartyCasino and McLaren Formula One team
PartyCasino, one of the popular low wagering casino we promote at No Wagering has this week announced a groundbreaking multi-year partnership with McLaren Racing that will see the casino's branding appear across their cars and gear.
The partnership will officially begin on May 23rd, 2021 at Formula One's most famous and prestigious race, the Monaco Grand Prix, this is also the race that will see PartyCasino's branding first appear on the halos of the McClaren MCL35M race car and across the helmet of Australian McClaren driver Daniel Ricciardo.
How can Formula One fans benefit from PartyCasino's new relationship with the McLaren?
As part of the partnership PartyCasino will launch a new platform on their site known as Access, this will give players the opportunity to take part in competitions to win access to the world-renowned McLaren Technology Centre in Surrey, England.
In addition to this PartyCasino will launch a whole host of McLaren themed casino content across the site, this content will be shared via promotions from both companies' social media channels.
Entain, PartyCasino's parent company will also use this new partnership with McLaren to explore strategies to promote safer gambling, benefitting from the team's unique perspective on maintaining control and managing risk.
Entain 'immensely proud' to be partnering with McLaren Racing
Announcing the partnership Entain CEO Jette Nygaard-Andersen said: "We are immensely proud to be partnering with McLaren Racing, a team who are synonymous with creating thrilling entertainment by constantly innovating and staying at the cutting-edge of technology.
"This is the same approach we take in providing moments of excitement for our customers and we are truly excited about the opportunities we have to create new content for our PartyCasino and PartyPoker customers as well as bringing these great brands to new audiences."
Zak Brown, McLaren Racing CEO, commented: "Fan entertainment is a major focus for our team and sport. Like McLaren Racing, Entain brands such as PartyCasino and PartyPoker place a high importance on providing moments of safe and responsible excitement for their customers.
"We look forward to starting our partnership with Entain from this weekend's Monaco Grand Prix and the activity we have planned together in creating moments of excitement for fans and customers."
Get 120 low wagering free spins at PartyCasino:-