MrQ rebrands with a fresh new look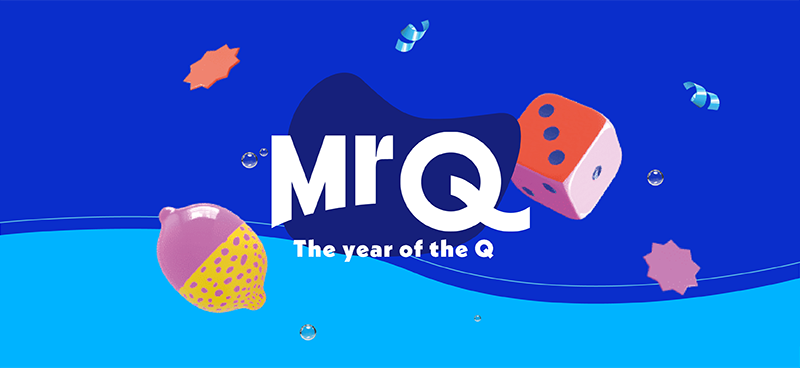 The year of MrQ has begun
The award-winning no wagering casino, MrQ, has rebranded to start off 2022 in style. Launched in 2018, MrQ offers over 900 online slots including Immortal Romance and 9 Pots of Gold.
MrQ also acts as a no wagering bingo site with a solid selection of bingo games available. The site has rebranded with a complete image shift in terms of content, design and overall outlook.
Why has MrQ rebranded?
It seems that the latest redesign from MrQ is aimed at plans for future expansions with a new emphasis being on the overall gaming experience along with player care and support. MrQ has also reported that the casino plans to expand into international markets.
This new rebrand is built on an original software platform and the company hopes that it will push the industry as well as appeal to new customers.
"We were making it up as we went along," says MrQ
"Up until recently in our journey, we worked off legacy designs, there was no real story, we were making it up as we went along," said Savvas Fellas, Managing Director of MrQ.
"We did a great job in doing but we needed more. We had to dig deeper into who we wanted to appeal to and what that looked and sounded like in terms of a product."
He added: "Our brand should say something about us, our values, our beliefs, our mission. Now we've defined them, we can own them in everything we do."
"We started the exercise unsure where it would go and we finished it feeling it was an absolute necessity that came at the right time."
A big year for Mr Q
This rebranding comes hot off the press of MrQ's first-ever TV ad aired across Sky TV in August 2021. The adverts included Joe Wilkinson, the star of 8 Out Of 10 Cats, to bring a dry yet light-hearted approach to the brand.
Last year, the company won EGR's Slots Operator of the year for 2021 with previous accolades including "Best Proprietary Bingo site" and "Rising Star" - Let's hope to see more from MrQ and that 2022 is the year of the Q.