GamCare celebrates 25 years of support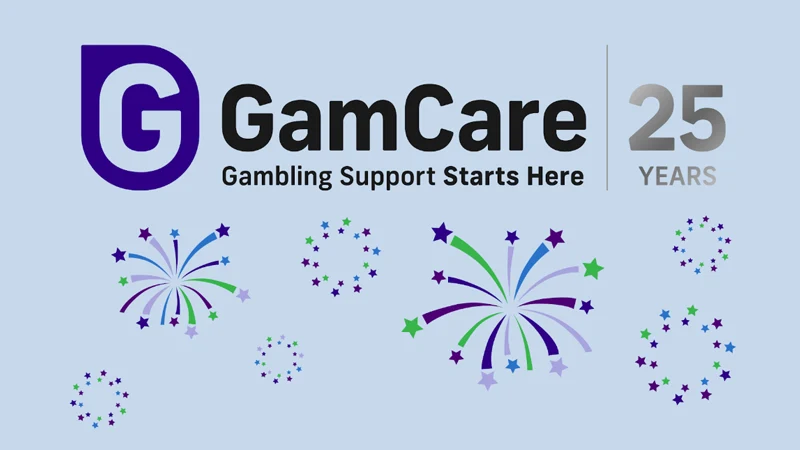 The charity is celebrating 25 years of service
There have been many milestones within the iGaming industry in 2022, but none quite as big as GamCare celebrating 25 years of supporting and assisting those who need it. The charity was founded in 1997 by Paul Bellringer OBE after receiving a grant from the National Lottery.
It was officially launched on the 29th of October 1997 by Home Office Minister, Lord Williams of Mostyn, and has helped those struggling since. The company has evolved dramatically since then, but the charity started with the helpline that only had taken 2,330 calls by 1999.
Humble beginnings
Amazingly, between 2003 and 2005, most of the referrals to GamCare came from the Yellow Pages. By 2004, GamCare hosted a conference that featured a person who had experienced gambling harm with Ian Semel who rang the National Gambling Helpline in 1999.
The charity reached a huge milestone in 2005 as the forum was launched allowing for members of the public to add human stories so that people could relate to those who had been affected. This is still used today and is a huge part of the platform.
Modernising the charity
By 2010, GamCare had modernised to appear on social media joining Twitter. In 2012, the Facebook and YouTube channels followed with a collective 15,000 followers across all of the accounts. By this moment in time, the National Gambling Helpline had received a total of 155,745 calls.
As the age of technology grew, the GamCare website has begun to see over 1 million visits per year in 2015 and it's on track to receive 2 million in 2023. At this moment in time, the charity helpline had taken a total of 253,485 calls.
A steady growth
2017 saw GamCare and the Young Gamers and Gamblers Education Trust (YGAM) partner together to deliver a four-year national campaign to educate young people on the risks of gambling and encourage responsible gambling.
Anna Hemmings became the CEO of GamCare in 2018 and the charity grew from 30 members of staff to 200! The company continued to help and grow as it received funding to reach vulnerable women and launches the Women's programme in 2019.
Present-day GamCare
In 2020, the charity joined with Gamban and GAMSTOP to launch TalkBanStop which offered a trio of free support and practical tools to help gamblers start their recovery. Only a year later, the charity worked with police, prisons and probation services to minimise gambling-related harm.
Since 1997, the National Gambling Helpline has helped over 300,00 people and taken over 491,781 calls in 25 years. The work continues for GamCare as the charity has recently commissioned a YouGov survey on the cost-of-living crisis and cryptocurrencies affecting gambling-related harms. There is no doubt that GamCare will continue to help those who need it for the next 25 years as well.
Anyone worried or just wanting to chat to GamCare can constant them for free every day at any time on 0808 8020 133 or use the live chat on their website.