GambleAware launches Lived Experience Council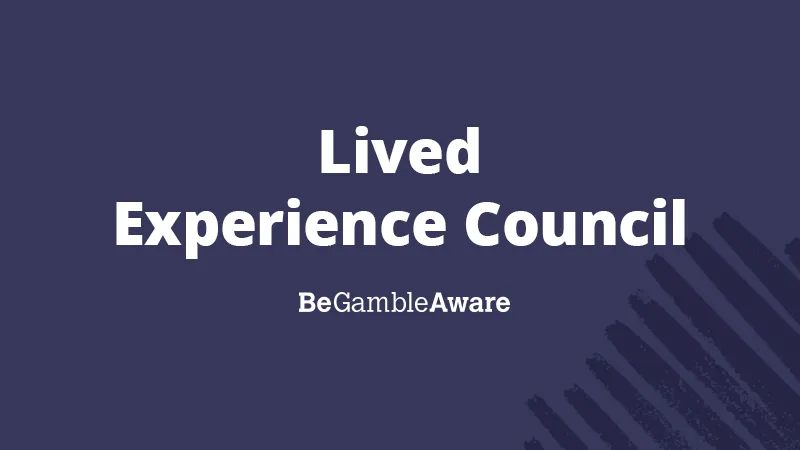 GambleAware is calling for applications for the Lived Experience Council
As the leading UK charity aiming to keep everyone safe from gambling harm, GambleAware is constantly working to improve the lives of all those affected by gambling harm.
The organisation has announced a new project as they plan the launch Lived Experience Council to help tackle gambling harm. They have announced the call for applications for the Council to engage with the communication of people who have experienced gambling harm.
The Lived Experience Council comes just weeks after GambleAware announced the launch of Gambling Harms Research Centre and after stating that GambleAware has invested £2.5m for an expanded education scheme.
What is the Council?
The Council will be comprised entirely of people with direct experience of gambling harm as well as helping those indirectly impacted by other's gambling harms in order to share their expertise and experience to help inform GambleAware.
Ultimately, this Council will build on GambleAware's commitment to a collaborative approach and supporting the communities most in need. All of the council is expected to provide expert advice to help guide the charity's governance and strategic development as well as have an advising seat at all board meetings.
"Pleased to be launching," says GambleAware
Zoë Osmond, CEO, GambleAware said: "We are committed to meaningful and inclusive involvement of those with lived experience of gambling harms to ensure their voice is amplified across all areas of our work. As an imperative step in this process, we are pleased to be launching and opening the call for applications for GambleAware's new Lived Experience Council.
She added: "I strongly encourage all those who are interested in being part of this new venture, to please get in touch. The new Council and community members will bring their unique insight, expertise, and knowledge to GambleAware and help us in creating a society free from gambling harms."
Applications are open for people to join the Lived Experience Council with more details found here. The form must be completed by 12pm on Friday 24th June 2022 - but there are open online Q&A sessions on June 7th and June 8th at 5pm and 1pm respectively.