£12,000 to be won in tombola arcade's Step into Summer Prize Draw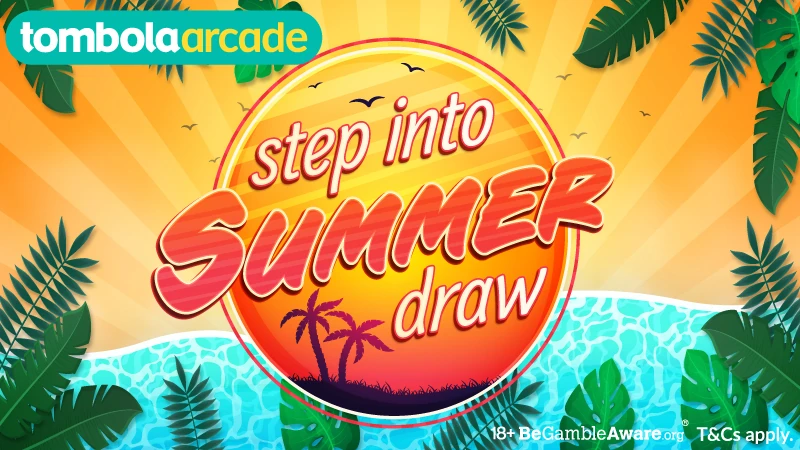 You need to be quick if you want a chance of laying your hands on some superb prizes in the Step into Summer prize draw at tombola arcade this weekend. There's a daily £1,000 top prize with bundles of free plays available for those who miss out on the cash payout.
Here's how you can take part
First things first, you've got to get your name in the hat to be in with a chance of winning. Luckily, this is as simple as can be and the team over at tombola arcade has decided that you only need to spend £2 in real money to participate. Spending a couple of quid on a slot this weekend could give you more than you bargained for!
You'll need to stake your £2 between 8pm and 10pm and this is important to remember as bets placed outside this period won't count.
The second and final step to take part in this Step into Summer draw is to opt in between 8pm and 10pm as well. This is just as easy to do and only requires you to visit the promo page and click the 'opt in' button. We did say it was simple!
Prize breakdown
First prize in this scorching weekend prize draw is that beautiful £1k cash payout we mentioned before. This will be paid out every single night throughout the promo period and it arrives as cash with no strings attached.
500 lucky players will grab the second prize and this is a phenomenal 20 free plays at tombola arcade. And 1,000 happy people will walk away with 10 free plays. There are no wagering requirements so just take your free spins and see what you win!
Head over to tombola arcade this weekend to have a chance of landing some of these top prizes.