Female-focused and other chat rooms launched by GamCare to help problem gamblers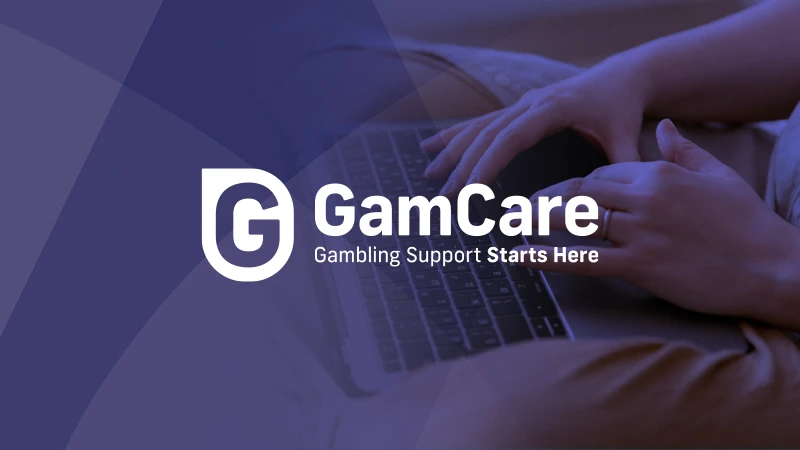 GamCare has launched a series of new chat rooms aimed at providing support for those experiencing gambling harms—with a particular focus on female gamblers and other demographic groups with specific needs.
The charity, which offers support services for gambling addiction and problem gambling across the UK, launched the daily chat rooms to provide a safe space for people to anonymously discuss themes around problem gambling, as well as share their stories and insights to help others.
The daily rooms will feature presentations from guest speakers, as well as tackle different themes around problem gambling. The chat rooms launched on 31st July, with GamCare expected to fund the service on an ongoing basis to help tackle gambling harms.
Daily topics
Daily themes will vary throughout the week, and repeat on a four-weekly cycle to provide opportunities for players to dip in and out of topics that specifically relate to their own gambling behaviours. On Mondays, the chat rooms will discuss the concept of 'time', covering the amount of time people dedicate to gambling, and the wider implications this can have on their lives.
Tuesdays will focus on 'wellbeing', tackling the impacts of gambling on mental health, mood and associated other welfare issues. Wednesdays will focus on 'money', and the financial implications of problem gambling, while Thursdays provide the chance to discuss issues with other problem gamblers. Fridays look at the impacts on relationships, including family, friends and loved ones.
The female-focused chat room looks at gambling issues specifically relevant to women, dealing with the issues that relate to female gamblers, including those around the impacts on family.
Players can register anonymously for the chat room, requiring only an email address, a username and a first name to post. This means there's no need to share personal identification details, which would otherwise deter some users from taking advantage of the support available.
Discussing the launch of the women's chat room, GamCare said there were specific feelings and societal circumstances that create a distinct experience for women struggling with gambling behaviour.
"We understand it can be challenging to take those first steps to get support with your gambling. We know that you might experience feelings of shame, or guilt. Many other women feel like this, you're not alone."
The women's chat room will operate on a semi-structured basis, running weekly from 7pm-8pm every Tuesday. The first session is titled 'Gambling & The Woman', followed by 'Gambling & The Mind' in the second week. Other sessions include 'Gambling & Relationships', 'Gambling & The Self', 'Gambling and Recovery' and 'Gambling & Letting Go'. It aims to focus on the unique issues women experience when running into problematic gambling behaviours, as well as the different ways the fallout from gambling problems can affect their lives.
The value of discussing problems
Gambling problems are too often shrouded in secrecy. Feelings of guilt and shame are widespread when people lose control of their gambling impulses, and problems can quickly compound to become life-ruining. We believe bringing gambling problems into the light and providing a forum for discussion is a more effective way to support those suffering from gambling harms.
Anonymous chat rooms are a highly effective way to go about this, with people still able to protect their identity, while feeling empowered to offer up their own stories and discuss their recovery journey.
Discussing these issues allows people to reflect on why their gambling behaviours may have gotten out of control, as well as giving the opportunity to learn from others about the ways in which they have overcome their own gambling problems. By sharing stories and learning lessons from others, the GamCare chat rooms allow for peer-supported gambling help, while providing a forum for expert input and community support.
Tackling problem gambling
Problem gambling is a minority issue, affecting a small number of gamblers. But for those who do fall victim to the problems of gambling harms, it can have devastating consequences. GamCare does excellent work through the National Gambling Helpline, as well as working with other services to provide support and promote responsible gambling.
It's a problem the industry is serious about, and things have come on leaps and bounds in recent years. New proposals could soon introduce a mandatory levy for gambling companies, to go towards funding treatment and support, in the latest measure to be brought forward by regulators.
Working together, the industry and regulators have been putting measures in place to tackle problem gambling where it exists, and to prevent these problems from taking hold in the future.
With women vulnerable to their own problems from gambling, we're very much in support of the new chat room service and its potential to positively impact the lives of those suffering from gambling harms.