Notorious Vegas Poker flasher arrested on terrorism charges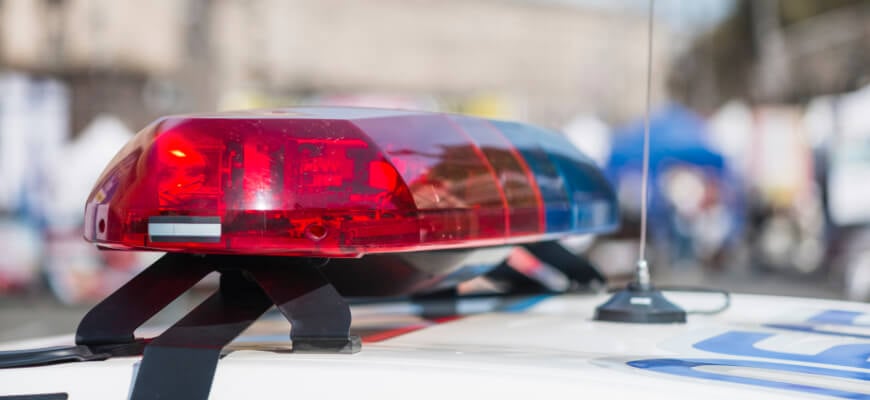 The curious case of Ken Strauss, bane of the strip
A bizarre story coming out of Las Vegas in the last week tells the tale of World Series of Poker player Ken Strauss and a myriad of events, including one infamously dubbed 'Shoegate' that has led to the notorious player being arrested on terrorism charges.
It all began in July during the 2019 World Series of Poker Main Event held at the Rio All-Suite Hotel & Casino when player Ken Strauss was disqualified from the series after going all-in blind, stepping up from the table and dropping his trousers exposing himself to stunned players and poker fans alike.
After this crude display he then proceeded to remove his shoes, promptly throwing one at the table, hitting a player further interrupting the game. Of course, Strauss was promptly ejected and banned from the Rio with immediate effect, losing his $10,000 dollar buy-in as well as his dignity.
The chaos however, did not stop there... Following the incident the perpetrator was later seen in the Luxor Hotel & Casino marching across an empty craps table where he proceeded to again strip half-naked... Earning himself another ban and a trip the police station as he was placed under arrest.
Strauss' antics take a dark turn
Two weeks later, after posting bond, Ken Strauss was the centre of attention once again when the police were called to the Red Rock hotel-casino after he attempted to lure an 8 year old boy he met at the hotel pool back to his room, even giving him his room number.
Upon realisation of what was happening the young boys parents alerted management. Strauss claimed that he thought he knew the child's parents from his hometown of Pittsburgh, he was promptly evicted from the hotel.
Later that day he moved onto the Venetian where he threatened to commit suicide and cause harm to anyone who tried to approach him, the police were again called, however by the time they'd arrived he had fled the scene.
Terrorism threats on Twitter
Strauss was finally apprehended for good after he went on a concerning Twitter rant in which he directly threatened casinos that had banned him, stating they would be destroyed immediately.
Shootings are taking place all over Las Vegas. Please leave me alone @VenetianVegas I have no place to go currently. And all Casinos that have me banned will be destroyed effective immediately. And @Rio, get my belongings together immediately when @POTUS declares safe I'm going.

— Ken Strauss (@kpittboy) July 27, 2019
Of course, following the heinous mass shooting carried out by Stephen Paddock, who open fired at a crowd of country music fans at the Route 91 Harvest Music Festival from his room at the Mandalay Bay Hotel & Casino, killing 58 people, threats of domestic terrorism are not taken lightly.
A number of concerned residents contacted the authorities who immediately tracked down Strauss and arrested him, the US District court for the District of Nevada setting bail at $150,000.
In an article published by the Las Vegas Review-Journal, Clark County Chief Deputy District Attorney Pete Thunell stated that Strauss mumbled "Kill them all" during the arrest.
Following his apprehension it was also reported that he had been stalking and harassing former ESPN reporter Sarina Morales, who he had claimed to be his daughter, and later the mother of his child.
It is highly likely that Ken Strauss will now face a lengthy spell in prison.