Buzz Bingo: 66% of applicants in BuzzBright are female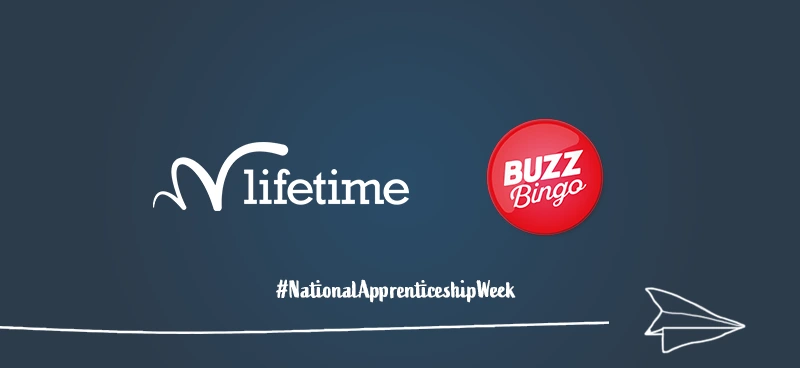 It's National Apprenticeship Week!
To celebrate National Apprenticeship Week, Buzz Bingo has posted all about their BuzzBrights apprenticeship programme which allows colleagues to take up their own apprenticeships to improve their learning.
At the low wagering casino, they celebrate the brilliant achievements of the staff who take part and are dedicated to this all year round.
"Big believers in the importance of developing a learning mindset," says Buzz Bingo
Buzz Bingo stated: "As a business, we're big believers in the importance of developing a learning mindset, so supporting the learning and development of our Colleagues is something we're dedicated to all year round, but seeing what our Colleagues achieve once they've begun their apprenticeship programmes is always a real highlight for us."
They added: "We've got lots of activities happening this week where we're putting the spotlight on what it's possible to achieve with an apprenticeship, and what it can do for your future."
1,883 teaching and learning visits so far
According to Buzz Bingo's statistics, there have been 243 award nominations for BuzzBrights since 2017. Over half of the participants were female with 66% and 34% being male.
So far, approximately 1,883 teaching and learning visits have been completed through BuzzBrights. 80% of learners achieved a distinction in their final assessment.
Another interesting statistic is that 23% of enrolled team members on apprenticeships are aged 41 or older.
Since the program began in 2017, there have been 108 members studying Team Leader Level 3 with 1 going towards Business Administrator.
"Invigorated my enjoyment of learning," says Buzz Bingo colleague.
One of the colleagues at Buzz Bingo, Emma, is studying on a Team Leader course and stated: "The Team Leading Apprenticeship Programme has really invigorated my enjoyment of learning again."
She added: "It has given me so much confidence in my abilities to lead and motivate my team."