Children's Commissioner: "Gambling Act should capture loot boxes"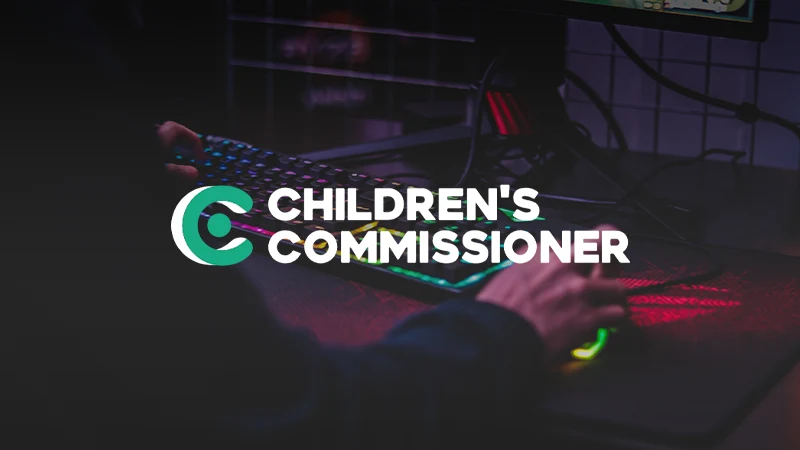 Many within the industry are concerned over the lack of regulation on loot boxes
Since the delay of the White Paper due to the resignation of the UK Prime Minister Boris Johnson, many within iGaming have been scrambling to find out what is on the much-needed Gambling Act Review.
According to the latest report from The Guardian, loot boxes will not be banned in the upcoming review and will have little regulation. Dame Rachel de Souza, the UK Children's Commissioner, has spoken out about this news.
Who is the Children's Commissioner?
The Office of the Children's Commissioner is a non-departmental public body in England known for promoting and protecting the rights of children as set out in the Human Rights Act 1998 and the United Nations Convention on the Rights of the Child.
Dame Rachel de Souza started her term as Children's Commissioner in March 2021 and is expected to remain in her position for six years.
93% of children in the UK play video games
"Online games occupy a significant part of most children's daily lives – it is estimated that 93% of children in the UK play video games," said de Souza. "Therefore it is concerning that some online games contain inappropriate features such as loot boxes, which promote harmful behaviours among children."
She added: "Loot boxes are elements of online games which allow players to spend real money to unlock unknown virtual rewards – such as particular characters, weapons or other items which may either be cosmetic or help players succeed in a game."
Loot boxes feel like gambling
The Office of the Children's Commissioner has previously reported on how loot boxes can encourage children and young people to spend excessively online to advance the further stages of games.
De Souza added: "Children have told us that buying loot boxes feels like gambling, and they worry about the impact of loot boxes on encouraging compulsive spending."
Relying on industry action will leave children exposed
"The Government published its response to its consultation on loot boxes in which it announced that it will not take legislative action on these in-game features. Published alongside this, the Government's review found evidence of a "stable and consistent" association between loot box use and problem gambling."
The Children's Commissioner believes the government should listen to parents and children to prevent those under 18s from buying loot boxes as "Relying on voluntary industry action and on parental controls will leave many children exposed to the financial and psychological harms of loot boxes."
Children can chase losses
De Souza mentions that this is concerning as "the odds of receiving the desired reward from a loot box are low – e.g. the probability of receiving a FIFA Gold 84+ Player can be as little as 4.2%."
She added: "This can lead to children entering a cycle of uncontrolled spending as they attempt to chase losses."
Gambling Act falls short of capturing loot boxes
"The current legal definition of gambling, under the Gambling Act 2005, falls short of capturing loot boxes, as the prize cannot be converted into real-world money," said de Souza. "Clause 6 of the Gambling Act should be expanded to capture loot boxes, bringing them into the scope of regulation."
The Children's Commissioner will follow this issue reflecting children's views and concerns. Other experts have weighed in on the situation with a video game expert, Dr David Zendle, from the University of York criticising the UK Government's decision as well.
He stated: "By making those same industry bodies the ones that are responsible for regulating loot boxes, DCMS is essentially guaranteeing that foxes are the ones guarding the hen house."