William Hill becomes one of the first operators to go carbon neutral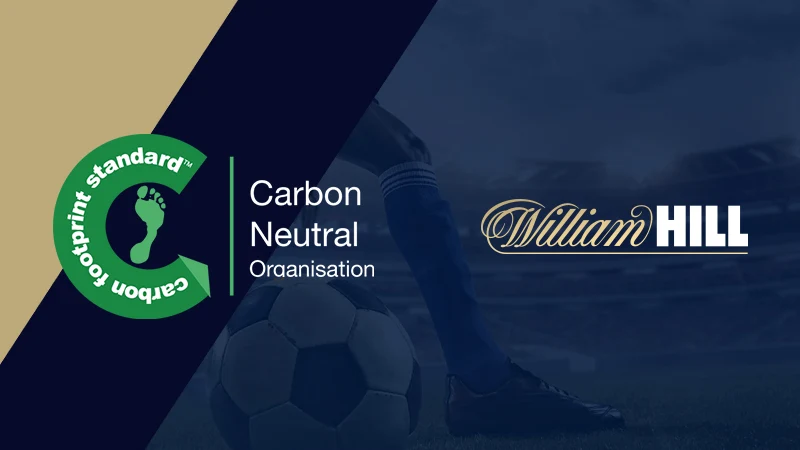 It's one of the only operators to do so
The iGaming industry is constantly working to better the world through special initiatives or charity work. William Hill Casino is the latest company to focus on helping the environment and going completely carbon neutral.
As part of William Hill's Environmental, Social, and Governance goals, the company has reduced its carbon footprint in order to become a carbon-neutral organisation. The company has reduced its emissions enough to balance out the carbon footprint that it leaves.
Saved almost 61,500 tonnes of CO2
According to William Hill Casino: "Our emissions have been significantly reduced and the small amount remaining have been offset by investing in accredited wind and solar initiatives."
The company has sourced 100% renewable electricity across all the UK sites meaning that the electricity in physical shops and in the offices behind the online low wagering casino, will be using solar, wind and hydro.
By 2023, this switch will have saved almost 61,500 tonnes of CO2 from entering the atmosphere. William Hill has also switched low-energy LED lighting through the Retail Estate and started rolling out Smart Meter in shops in 2020.
"Tremendous improvements to our energy efficiency," says William Hill
William Hill further added in a statement: "By making these simple changes, it has allowed us to monitor our energy consumption and highlight any problem areas, ultimately helping us to lower our usage."
"Paired with our annual Energy Focus week, where we share best practice and energy saving initiatives with our Retail colleagues, we have seen tremendous improvements to our energy efficiency."
"Significant milestone for the company," says William Hill
Chief Procurement Officer at William Hill, David Medori, said: "This is a huge achievement and significant milestone for the company. Most companies across all sectors are not yet close to achieving this accreditation, so we feel very proud of this fact."
"A big thank you goes to every single Retail employee that has made the changes in Retail to lower our usage; Procurement and Supplier Relationship Management for driving through Smart Meter installation and initiatives; and to the Executive team for being fully committed to our Carbon Neutral and Net Zero aspirations."
He concluded: "The next goal is for us to firmly target and implement a strategy for Net Zero, in line with the UK Government Climate Change Act, to be Net Zero by 2050."