Super Heroes Features
During base gameplay two of the six Super Heroes may randomly show up on either side of the game reels to take on the alien invaders that have landed on the screen, each hero is randomly assigned a level (between one and four) and will perform their special feature which can force big payouts.
The game's free spin mode is triggered when players land 3, 4 or 5 free spin symbols anywhere on the reels (awarding them 4, 5 or 7 free spins respectively). When this bonus kicks in, so does the Super Hero feature, however, in this case, all heroes start at Level 1 and increase a level each time they're summoned.
Each of the Super Heroes has specific powers that change how the game is played, these are as follows:
Mirage - Mirage turns each high paying symbol into a dice. Each dice will spin until a mystery win is awarded. The higher the level, the higher the prize.
Raven - Raven throws a blade at the game reels, turning 4 random wilds completely wild.
Hopper - Hopper summons a meteor shower, turning random symbols (high and low paying) into wild symbols.
Tesla - Tesla punches the ground, forcing an impact wave. This changes between 2 and 5 symbols (high and low paying) into one single type of symbol, forcing a guaranteed win.
Trance - Trance conjures a time portal, awarding players up to an additional 4 free spins (during free spins only).
Knox - Knocks shoots a beam of fire at the reels, adding a multiplier between 2x and 5x to the overall win.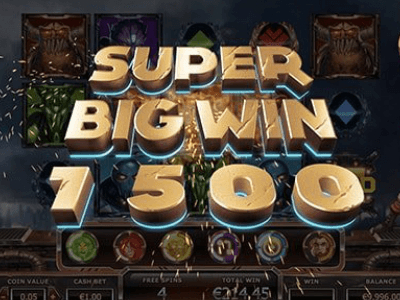 Super Hero Feature
During base gameplay two of the six Super Heroes may randomly show up on either side of the game reels to take on the alien invaders that have landed on the screen, this forces random modifiers such as multipliers and wilds into play!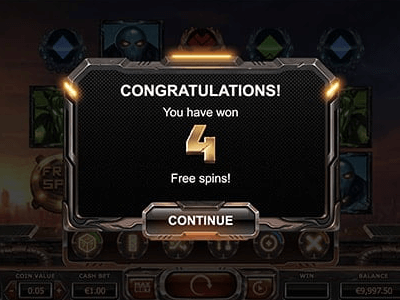 Free Spin Mode
Players can trigger between 4 and 7 free spins with different Super Heroes dropping onto the game screen on each and every spin the seriously boost the winning potential of the bonus with exciting, high-value game modifiers.
Super Heroes Review
If you're looking for a truly engaging slot with a gripping story, impressive graphics and incredibly crafted bonus features and mechanics then we urge you to look no further than Yggdrasil slot Super Heroes. This 5-reel, 20 payline medium volatility slot released back in 2016 is truly impressive and most certainly set a benchmark for high-quality, well-crafted Yggrasil slots going forward.
Design
Whilst this might look like a bit of an Avengers knock-off, don't let first impressions deceive you! Super Heroes is a truly original slot that introduces players to a whole ensemble of wonderfully designed characters, who come into play fairly regularly during some cool mini-features that take place during base gameplay.
Before we get into that, we have to talk about the incredibly impressive cinematic video that appears at the start of the game. Some really exciting hype music plays as all the heroes are revealed one by one, it's a little bit cliché, but it works really well.
The game symbols themselves float high up in the sky above a sprawling metropolis, that could quite easily be Los Angeles, New York City or even Gotham! The symbols are quite strange, low paying symbols are loosely based upon card suits, however, they have a much more space-age look about them, and could easily make up part of an ancient language, or be the badge for an epic superhero team. High paying symbols feature four terrifying (animated) Aliens that are looking to take over the planet and wreak mayhem upon all those they come across.
However, there's a team on hand to put a stop to these dastardly aliens, six superheroes known as Raven, Mirage, Tesla, Hopper, Trance and Knox! Each hero is tied to a specific colour scheme (red, green, purple, yellow, purple and brown) and each will jump onto the screen to the side of the reels when called upon to fight off Alien forces impressively flexing their various powers, it's genuinely very impressive to watch!
The only thing we weren't so taken by is the game's soundtrack, it's alright, and fits the game well, but didn't necessarily have us on the edge of our seats... It's just a little bit plain.
Gameplay
Super Heroes certainly doesn't reinvent the wheel! Just like most older Yggdrasil slots, players can set their coin value, using the - and + on the bottom of the action bar, as well as place a maximum bet, spin the reels or set an infinite amount of automated spins using the larger buttons in the middle! A set of sub-menus can be accessed using by clicking the purple + on the left, this brings up bonus feature information, game and sound settings and most importantly, the paytable!
Win Potential
This medium volatility slot has an average RTP of 96.10% and can see players win a grand total of 5,000x their initial stake, it's by no means the best paying title on the market, but neither is it the worst paying slot at all, especially considering this game is a little bit older now (even if it doesn't look it!).
Our Verdict
We're genuinely impressed with this superb offering from Yggdrasil, we'd almost go as far as to say that it's out of this world! Time and again the studio has proved to be fantastic at world-building in their slots, and this is just one great example of that!