Blueprint Gaming Big Win Board: A complete guide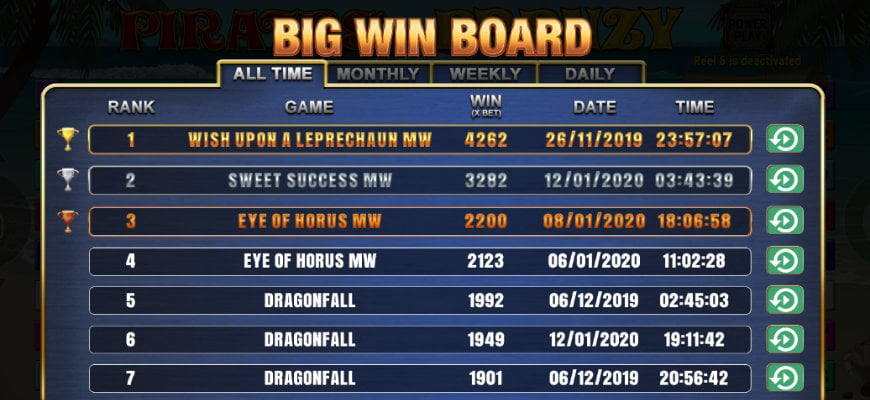 Gain notoriety and become the best by ranking on the Blueprint Gaming Big Win Board
If you've been playing any new Blueprint Gaming titles at your favourite no wagering casino recently, then you might have spotted one of their exciting new features... The Blueprint Gaming Big Win Board.
This fantastic feature, which was launched towards the end of 2019 allows players to showcase their biggest online slot wins and re-live other people's mega moments as if it were their own big win.
What is Blueprint Gaming's Big Win Board?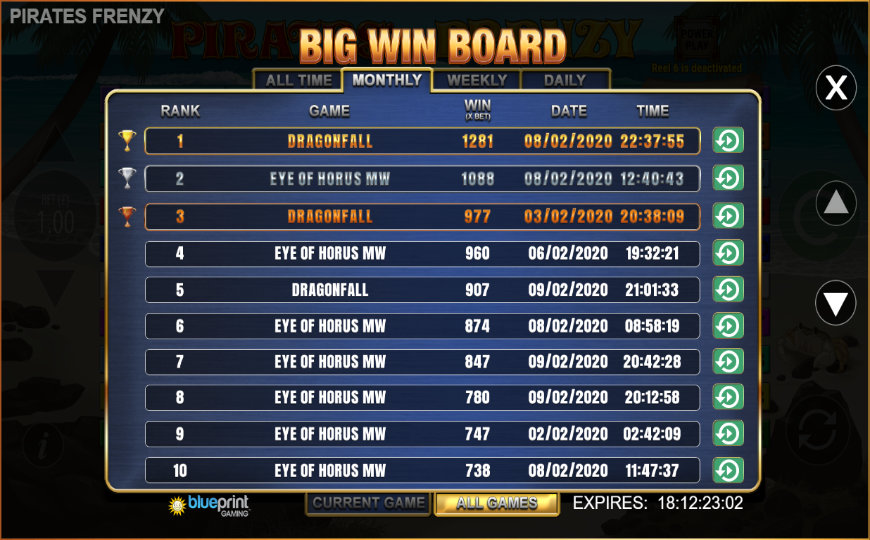 Blueprint Gaming's Big Win Board is a global leader board that tracks the 50 biggest wins on any given Blueprint Gaming slot game that is linked to the leader board.
Players can view high scores, which include the all time highest scores, the monthly high scores, weekly high scores and daily high scores. All high scores reset apart from the all time leader board, which gives new players a chance to write their name into Blueprint Gaming history.
The Big Win Board also displays data showing the multiplier that led to the high score, as well as the time and date the win was recorded. So, even if you're not lucky to record a big multiplier yourself, you can take inspiration from others huge wins.
How will I know if I've made the Big Win Board?
Players that make their way onto the Blueprint Gaming Big Win Board will receive a congratulatory message overlayed over their slot game, which lets them know they've made their way onto the board.
You can expect to make the board following a huge bonus round, especially if you're playing one of Blueprint Gaming's Megaways slot which have HUGE winning potential.
Can other players see your details on the Big Win Board?
No, the Big Win Board retains anonymity for all players. Others players will not be able to see any personal details that identify you, or which casino you achieved your win.
The only data players will be able to see relates to your winning multiplier that led to you ranking on the leader board.
Big Win Board Session Replays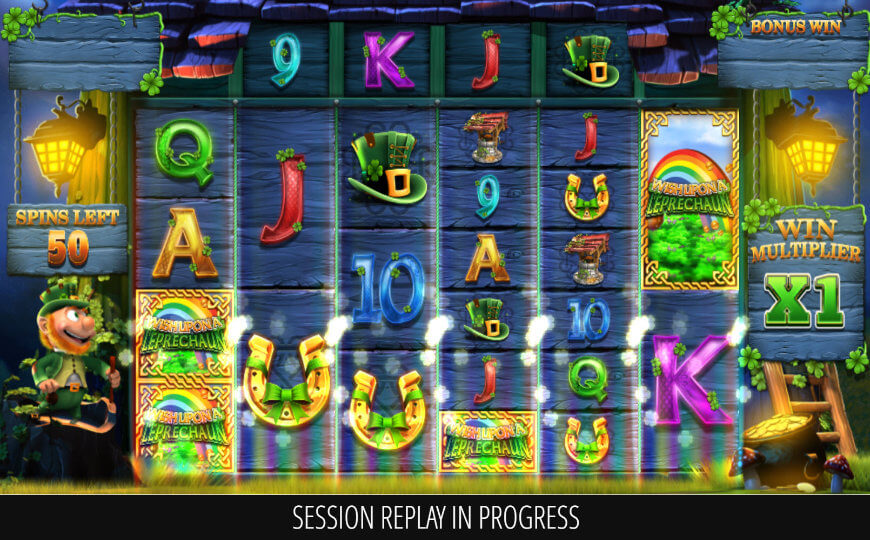 What's really makes this feature special is that players can press a session replay button, which replays any of the winning multipliers displayed in the top 50 wins.
If you're fan of watching players achieve huge and often life changing wins on slot game bonus feature rounds then session replays will have you hooked.
Are you curious as to what a REALLY big win looks like on the session replay? Check out this x4262 multiplier on Wish Upon a Leprechaun Megaways. Feel like giving Wish upon a Leprechaun Megaways a go, try one of these casinos.
Play Wish upon a Leprechaun Megaways:-
Which games are linked to the Big Win Board?
Despite Blueprint Gaming being home to a huge number of classic slot games such as Fishin' Frenzy, Tiki Treasures, Slots O Gold and Wolf Legend, there aren't yet that many games that have implemented the Big Win Board.
The games you can currently play that will get you onto the Big Win Board are as follows:
Dragonfall
Pirates' Frenzy
Eye of Horus Megaways
Sweet Success Megaways
Wish Upon a Leprechaun Megaways
We're fully expecting to see all new Blueprint Gaming titles linked up to the Big Win Board, which is great as the Big Win Board really is a fantastic new feature that brings a whole new competitive dimension to gameplay.
Where can I play slots that have the Big Win Board feature?
There are a number of fantastic casinos at NoWagering that have the best Blueprint Gaming slot games to play in their lobbies, many of which offer brand new players no wagering free spins and other unbeatable no wagering casino bonuses, which will really help get the ball rolling when it comes to building up your bankroll and having a good slots session.
Check out all the casinos below which offer Blueprint Gaming slots with the Big Win Board feature included!
Frequently Asked Questions
Who are Blueprint Gaming?

Blueprint Gaming is a multi-platform iGaming based in Nottingham, England. The studio has been creating popular slot games for both land-based casinos and online casinos since 2001, many of their hits are based on real-life television shows and movies.

What are some of Blueprint Gaming's best online slots?

Blueprint Gaming has developed a whole host of legendary online slots over the last decade, many of which are commonplace at the top of online casino lobbies. Some of the most popular Blueprint Gaming slots include: Sausage Party, Tiki Treasures Megaways, King Kong Cash and Rick and Morty Wubba Lubba Dub Dub.