BGC presents further changes to ad rules to better protect young people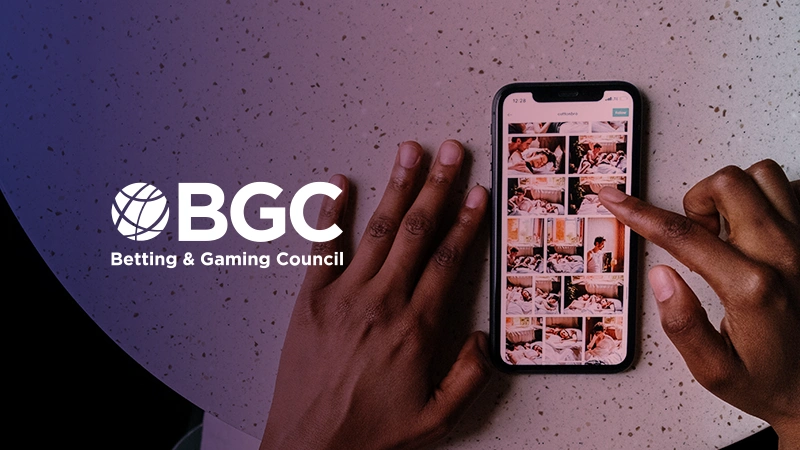 The Betting and Gaming Council has taken further steps to prevent under-18s from encountering digital advertising for gambling products, with the launch of the new Seventh Industry Code for Socially Responsible Advertising.
The new standard introduces a 25+ age targeting minimum for advertisers, in a bid to tighten up the parameters within which industry operators run targeted ads online. It comes as the latest in a series of uprated standards from the BGC, as it looks for innovative ways to reduce gambling harms and promote greater social responsibility within the regulated gambling sector.
Age targeting minimums will be in place across all digital media, attached to an expansion of the commitment to spend 20% of advertising budgets on safer gambling messaging on digital, as well as radio and TV campaigns.
An amendment to existing regs
Under the previous standard, advertisers would target only those over the age of 25, unless they could prove adverts were accurately targeting only those of a legal gambling age. With the new standards, advertisers would be forced to operate on a stricter level, targeting only those above the age of 25 in their promotions.
The body, which represents the gambling industry and lobbies government on issues of gambling regulation, published the changes in response to concerns from various stakeholders about the nature of online advertising campaigns and their targeting.
Chief amongst those concerns was the impact of online gambling advertising on under-18s, attributed in large part to lax targeting online and via social media platforms. In particular, concern around the follower profile of pages on social media, and limited or inaccurate targeting options on some ad platforms has prompted moves from the BGC.
The new commitment to targeting only adults over the age of 25 is the latest standard to be introduced by the BGC in its bid to drive up standards throughout the gambling industry.
Other measures have included a ban on direct marketing of gambling offers through football clubs on social media, as well as work on delivering an opt-out system for gambling adverts through social media platforms.
BGC Chief Executive, Michael Dugher, said the measures showed the determination of the gambling sector to improve standards around protecting young people from gambling harms.
"As the standards body for the regulated sector, we are committed to continuing to drive up standards and make big changes across the betting and gaming industry. Helping protect young people is our number one priority."
"BGC Members have already taken significant steps to ensure adverts by our members only reach the right audiences. With more help from the platforms, we can do even more."
"Safer gambling messaging is also absolutely crucial. It is about ensuring that customers use safer gambling tools like setting deposit limits and time outs, but also it is about the vitally important work of signposting the help that is out there to help the minority of gamblers who might be struggling with their betting and gaming."
"The new edition of the IGRG Code is further evidence of our determination to continue to ensure that standards are rising and are as high as they can possibly be".
Staying one step ahead
As the lobby group for gambling industry interests, the Betting and Gaming Council has come under fire in recent months amid claims of a selective use of facts and figures—often in support of its own policy aims, and in opposition to legislative proposals brought forward by regulators and the government.
The criticism was levelled against them from some parliamentarians, with the Lib Dem's Lord Foster particularly scathing in his critique of the body before a meeting of the select committee for culture, media and sport—allegations the BGC strenuously denied.
In publishing its own, higher standards for members to adhere to, the BGC is hoping to keep one step ahead of legislators, and to fend off behaviour from within the regulated sector that could ultimately lead to more stringent gambling laws. By showing their own commitment to reducing gambling harms, and crucially bringing the industry with them, the BGC is aiming to maintain regulation that works for both operators and customers alike.
With the protection of young people an increasingly prevalent issue amongst lawmakers and gambling stakeholders, measures like the new standard are expected to be broadly welcomed as another step in the right direction.
While the participation of young people in gambling has fallen dramatically in recent years, there is still concern that broadly targeted promotions could be reaching unintended audiences.
With the new standard set to be introduced in December 2023, it is hoped that promotions and advertisements will be less likely to be seen by young and under-age gamblers in future.